Earlier this year Globe-Trotter announced a long-term partnership with the Aston Martin Aramco Cognizant Formula One Team, and launched with a new luggage collection that fused craftsmanship with cutting-edge design and performance
From Snoopy to 007, Tiffany & Co to Tyler, the Creator, Globe-Trotter is no stranger to creative partnerships with some of the most exciting names in fashion, music, arts and culture. And now we can add the dynamic world of Formula One to our bow, with a brand-new partnership with the Aston Martin Aramco Cognizant Formula One Team.
An exciting new collaboration marks the second milestone in a long-term partnership with the British brand's F1 team. And it's easy to see the synergies between the two companies – not least because the world's most famous fictional spy, James Bond, happens to be a fan of both.
Aston Martin is a quintessentially British brand, a manufacturer of luxury cars since 1913. This makes it just 16 years younger than Globe-Trotter, which was founded in 1897. Aston Martin's manufacturing premises can still be found in the UK, with its main headquarters in Gaydon, Warwickshire, a classic-car department in Newport Pagnell, Buckinghamshire, and a third site at St Athan, in the Vale of Glamorgan, for the company's first-ever SUV. The Formula One team is headquartered at their recently opened factory in the world-famous Silverstone, Northamptonshire. It is here that the new collaboration with Globe-Trotter comes into play.
The Aramco Cognizant Formula One Team was established in 2021, but this is not Aston Martin's first foray into F1. The marque first raced in Formula One back in 1959, and returned two years ago under the leadership of Canadian entrepreneur Lawrence Stroll. The talented driving team includes Spanish racer and World Champion Fernando Alonso and Canada's Lance Stroll. Talking about the new collaboration, Stroll Snr describes Globe-Trotter as a 'luxury brand that shares many parallels with AMF1'.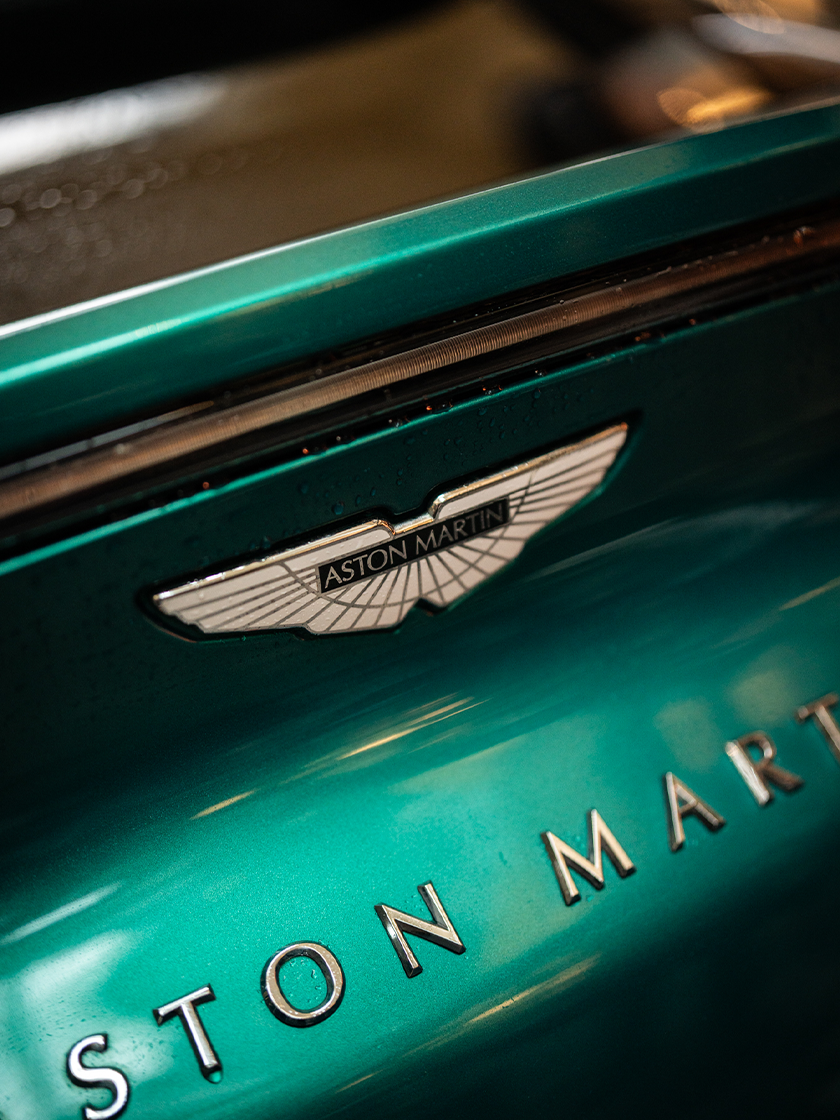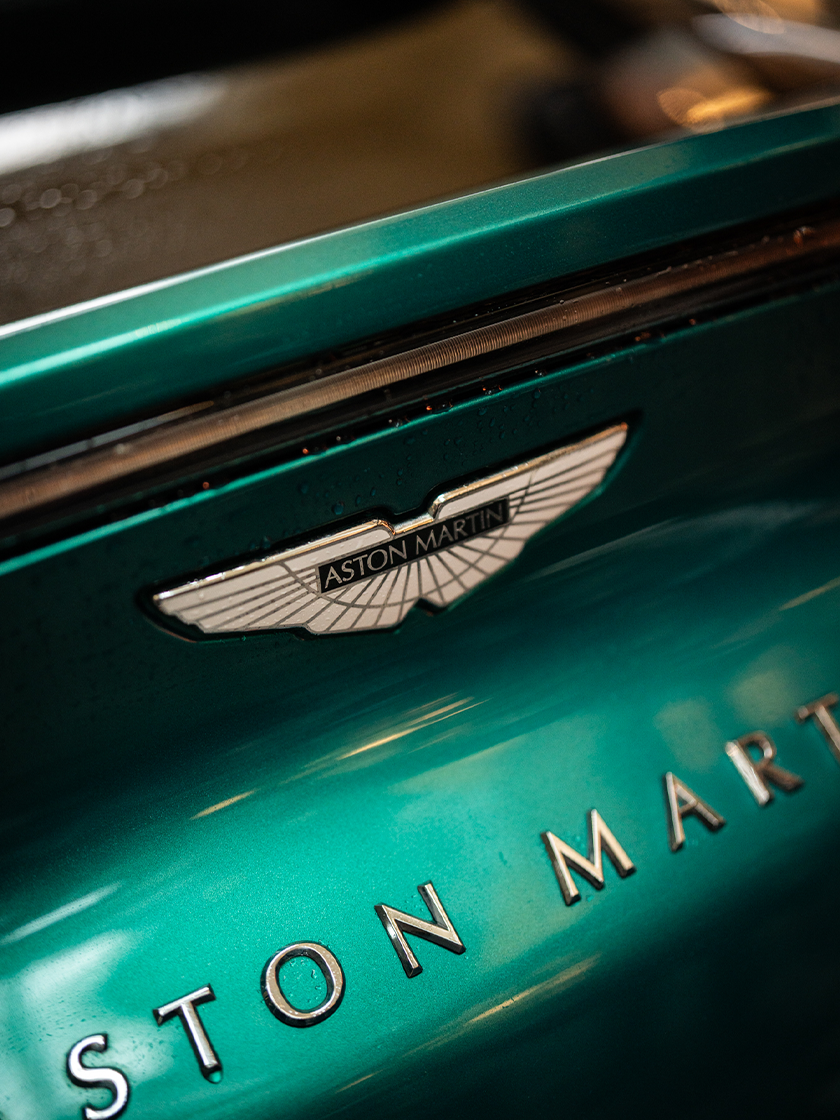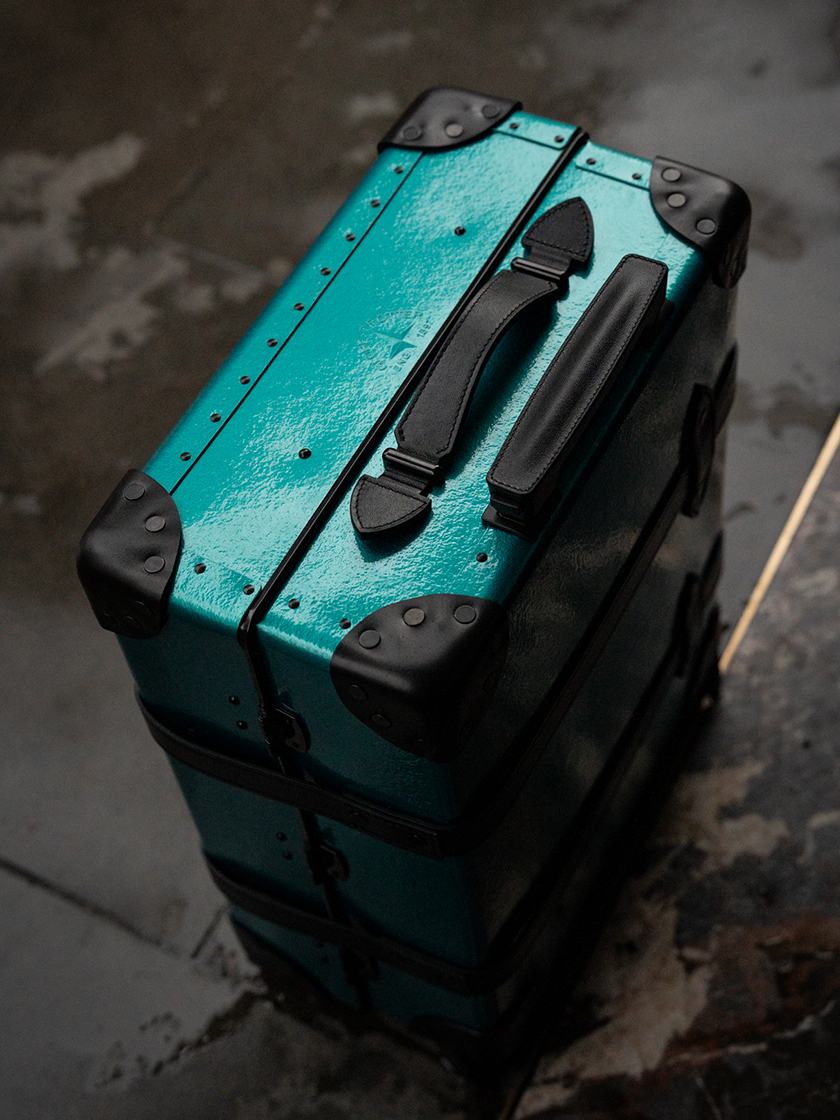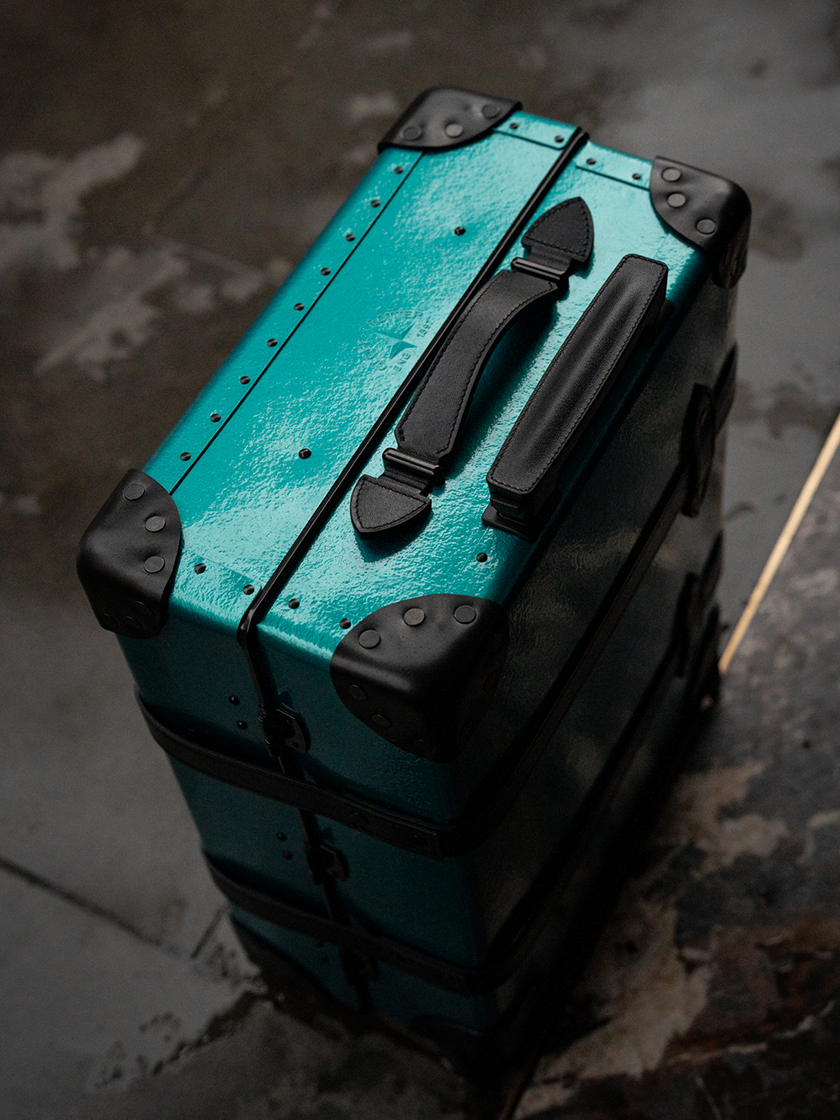 'Travelling around the world is part and parcel of what we do,' he continued. 'We are delighted to have partnered with a high-end luxury luggage company who make beautiful yet durable pieces of luggage that are designed to come on the road with you, wherever you go. Together we are exploring ways to collaborate with ideas inspired by Formula One engineering.'
The inaugural collection showcases 50 exclusive 4-wheel Carry-On cases that have been crafted with a unique piece of carbon fibre, harvested from the AMR23 race car that propelled Fernando Alonso to his historic 100th podium finish in Saudi Arabia. This case encapsulates the combination of craftsmanship and innovation that Aston Martin and Globe Trotter share and allows the customer to own a piece of Formula One history.​ The striking high-gloss green exterior, exquisitely finished with refined black detailing and vibrant lime green accents pays homage to the iconic Aston Martin racing legacy.
Vicente Castellano, executive chairman of Globe-Trotter, said: 'We are hugely excited to build on our long-term relationship with AMF1. We believe both companies share the values that have made Globe-Trotter an enduring brand for 125 years, particularly our common focus on craftsmanship and iconic design. Crucially, it is this common ground that gives us both great confidence that we can create special products and experiences for our fans in the coming seasons.'
Discover the Aston Martin F1 AMR23 Limited Edition Case online and at Globe-Trotter Flagship stores.
Newsletter Signup
Sign up for our exclusive newsletter to unlock insider access, travel inspiration, VIP events, and expert tips.