Known for its coffee, creativity and culture, Melbourne has a laidback and effortless vibe which will captivate and intoxicate travellers. Yet, the city punctuated with bohemian bars, eccentric coffee houses, and epicurean delights also boasts an electrifying sporting scene.
Cue, March 30th – April 2nd, 2023. Melbourne plays host to the Australian Grand Prix. The city will be injected with a frenetic atmosphere at Albert Park, meaning there's no better time to take a trip 'Down Under'.
Where is the best coffee in Melbourne?
Dukes – It's a well-known fact; outside of Italy, Australia makes the best coffee. Melburnians are coffee connoisseurs, and since the 2000s the coffee scene in Melbourne has exploded.
Here, baristas are the true artisans and are donned with as much 'cool' factor as global sports stars. The city is applauded internationally for its ability to roast, store, grind and cultivate the precious beans with an unmatched attention to detail.
Head to Dukes for a distinctively local experience. This artisanal coffee house has been operating for over a decade and is a local stalwart. They roast daily in Melbourne on Loring Smart Roast and Probat, and their espresso blends are particularly noteworthy.
Alternatively, try Aunty Peg's in Collingwood. Black-coffee drinkers will rejoice at Peg's Brew Bar.
Where can you find Australia's best street art?
Hosier & AC/DC Lane – Since its inception in the 1990s, Hosier and AC/DC Lane have been at the epicentre of Melbourne's thriving cultural and artistic scene. Hosier is filled with colour and mayhem, kaleidoscopic prints and some very striking murals painted by talented artists. Expect to see works by Shephard Fairey and Matt Adnate.
AC/DC Lane is the grungy rock n roll cousin. This corner of the city kickstarted Melbourne's laneway lifestyle. Named after the city's most famous musical export, make sure you check out Mike Makaton's larger-than-life metal plaster and concrete sculpture of former AC/DC lead singer Bon Scott.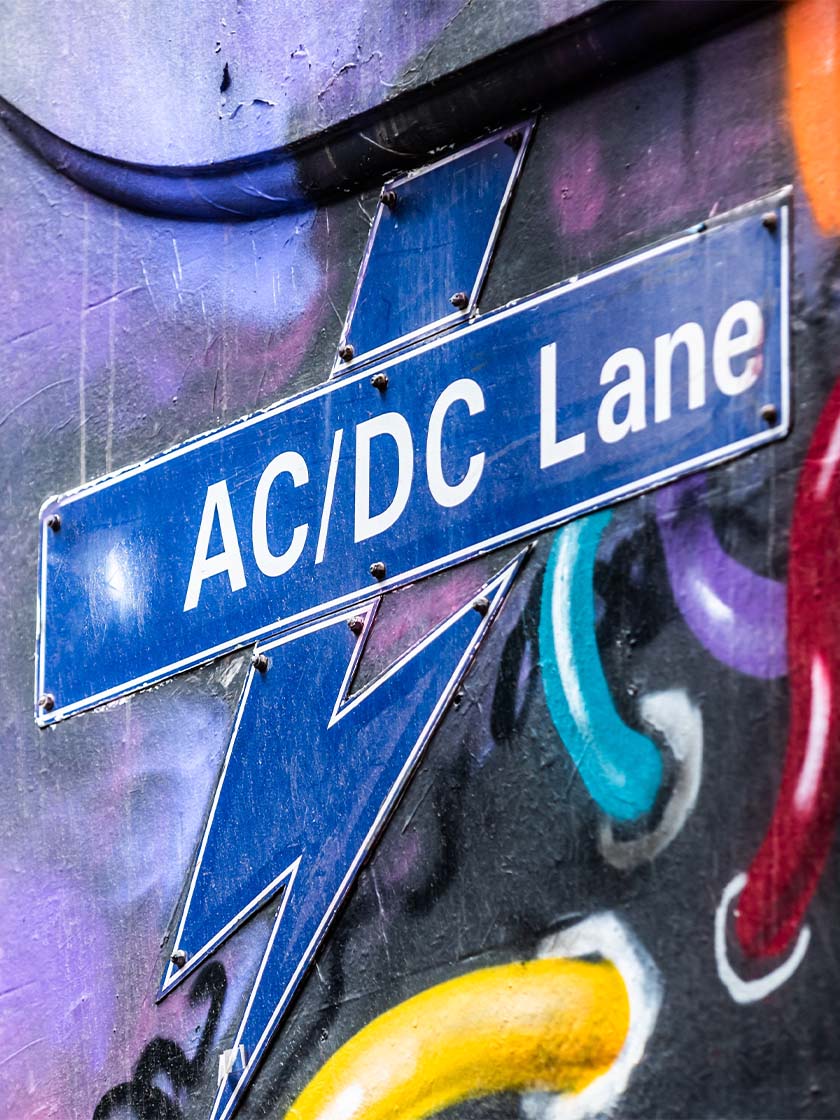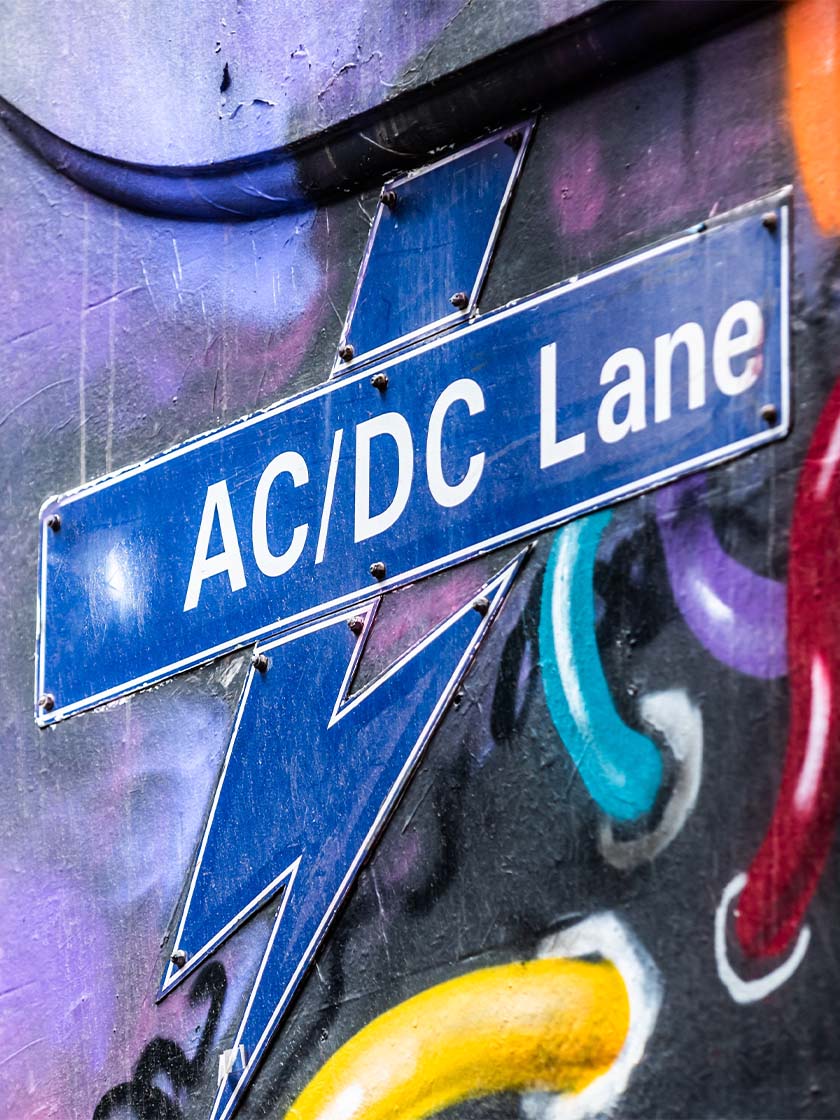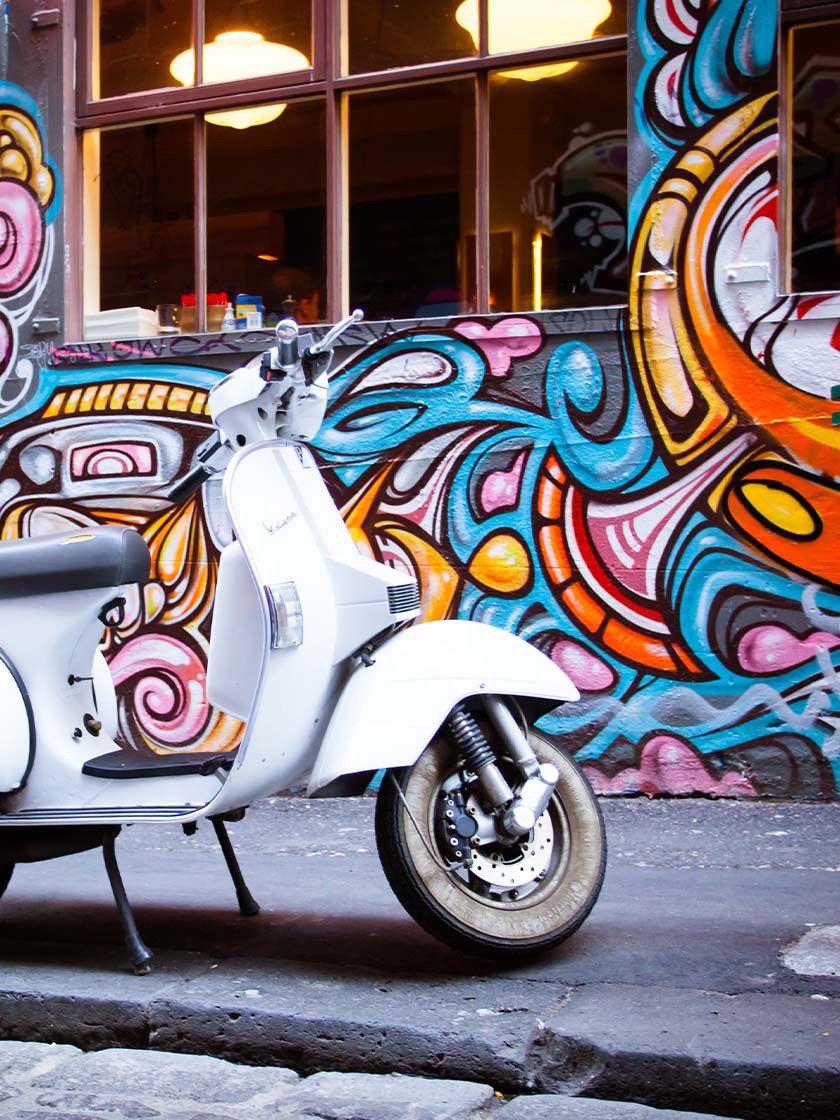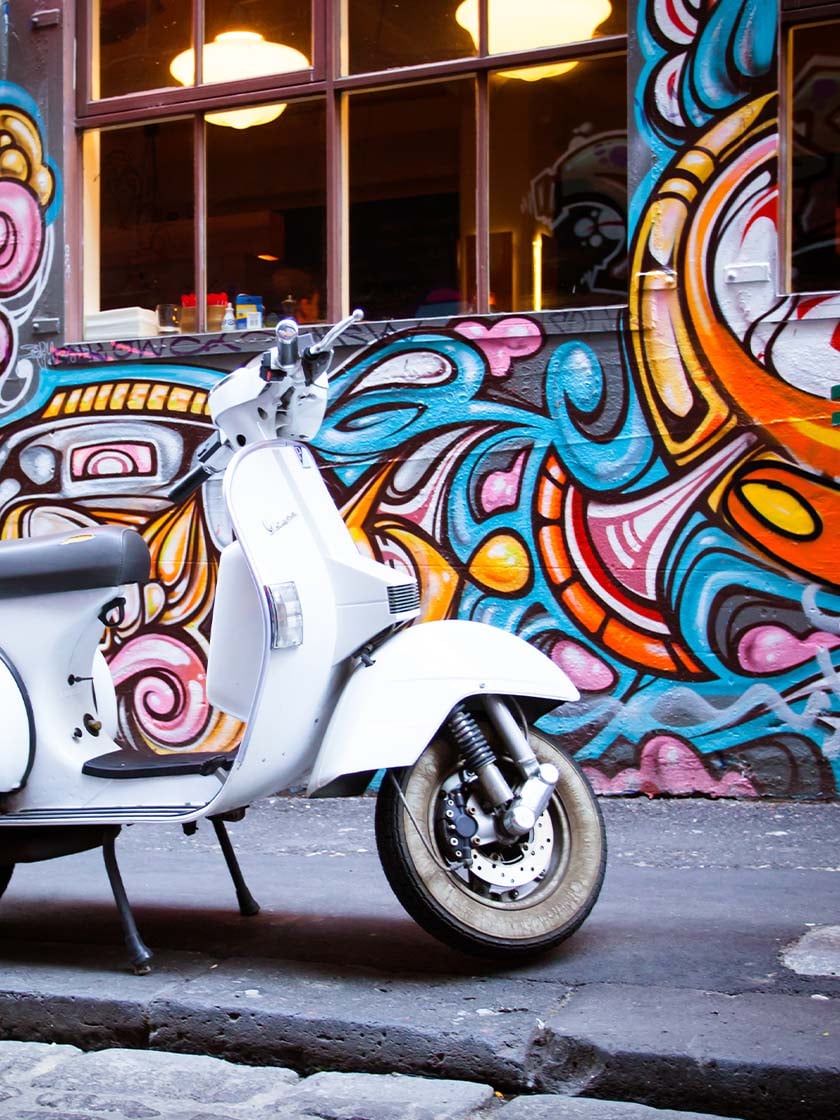 Where is the best place to swim in Melbourne?
St. Kilda – A visit to Melbourne must include a swim at the famous St. Kilda beach. Take the tram from the city centre and get ready to spend the day soaking up the sun rays.
St Kilda is fringed by an esplanade, pavilion, various green parks, and, of course, the clearly recognisable Luna Park. The latter, having been around for over 100 years, is an integral part of the city's culture and history and is well worth the visit.

There's a fantastic live music, pop up and food scene here too. Formula 1 enthusiasts will be excited; Republica's St. Kilda Beach is hosting the Peroni x F1 Grand Prix event. Starting from the 25th of March, fans can get up close and personal with a replica Aston Martin Formula 1 Race Car (straight from Silverstone). The vibe at the Republica will be electric and it's the perfect way to embrace Melbourne's F1 buzz.
Alternatively, for a more laidback and chilled atmosphere, locals head to The Local Taphouse on Carlisle Street. This is the best place in town for craft beer lovers, with over 20 varieties on tap.
Where can you find Melbourne's most authentic contemporary art?
Lyon Housemuseum & Housemuseum Galleries – A unique combination of a private residence and museum, the Housemuseum follows in the tradition of many other famous residential private art galleries. Think: the Peggy Guggenheim Collection in Venice, London's Wallace Collection, and the New York Frick's Collection. The result is a harmonious blend of celebrated art, but in a personalised domestic setting which, it must be said, allows for a more authentic and intimate viewing experience.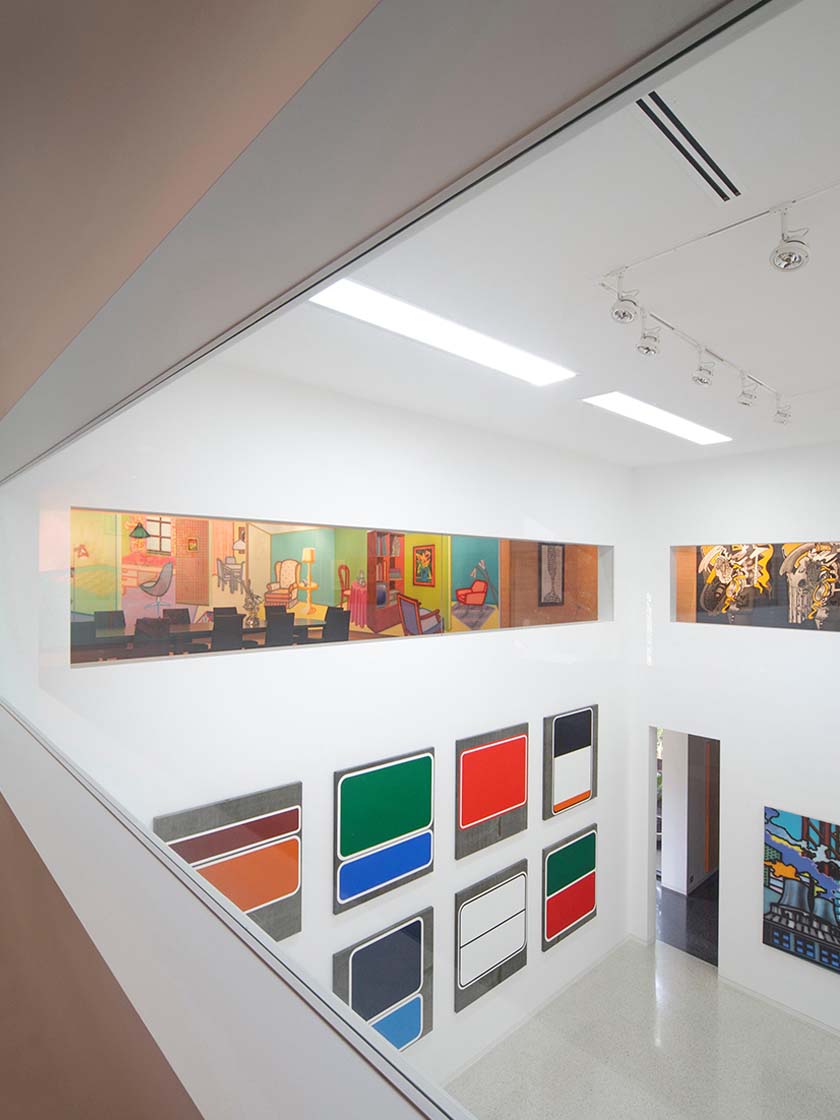 The collection is, naturally, Australian contemporary, and includes works by Brook Andrews, Howard Arkley, and Daniel Crooks. Located in the leafy and prosperous suburb of Kew, the museum and its collections demonstrate important key moments in Australia's contemporary artistic history.
What are Melbourne's best bohemian bars?
Fitzroy – In the tradition of many of Europe's cities, Melbourne has a thriving café and bar scene. Fitzroy is at the epicentre of Melbourne's cultural pulse. Behind its crumbling colonial façade and street art, local establishments are decked out in quirky interiors and offer an incredible menu of obscure spirits, and boutique wines.
Visit Brunswick or Napier Street on any given evening and find a perch at either the Black Pearl, if you are after curated cocktails with a spicy edge, or The Napier Hotel for a laidback local vibe.

Finish the evening at Polly, a Brunswick institution which has been mixing a mean cocktail for over 23 years.
What are the 'must-book' restaurants in Melbourne?
Little Saigon – Melbourne's culinary pulse is electric; a multicultural fusion of flavour, spice, and cuisine. Whatever your tastebuds favour, Melbourne delivers. This is a city with over 140 ethnicities, all of which have a deep mark on the culture, and food scene.
Favourite local haunts include 'Little Saigon' in Victoria Street, Richmond. This is the Vietnamese quarter of the city, and the food is incredible. The legendary Vietnamese pho is a must-try. For the local's favourites, try Phở Chu The or I Love Phở 264.
What can I expect at the Formula One Rolex Australian Grand Prix in 2023?
Albert Park – A city which wholeheartedly embraces culture, food, art, and history undoubtedly celebrates sport too. Melbourne's Albert Park Circuit has hosted the Australian Grand Prix since 1996. This is a city with an incredible sporting heritage and pedigree, so expect an intoxicating injection of motorised action and local fervour during the F1 weekend.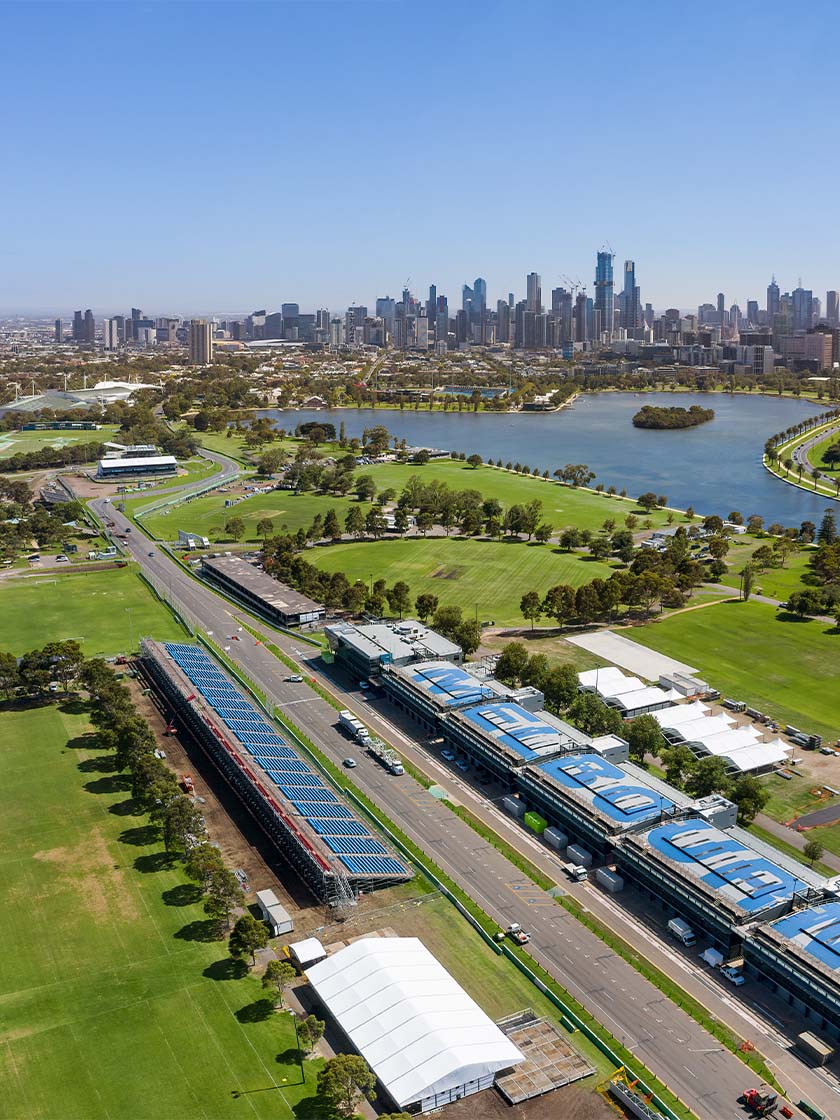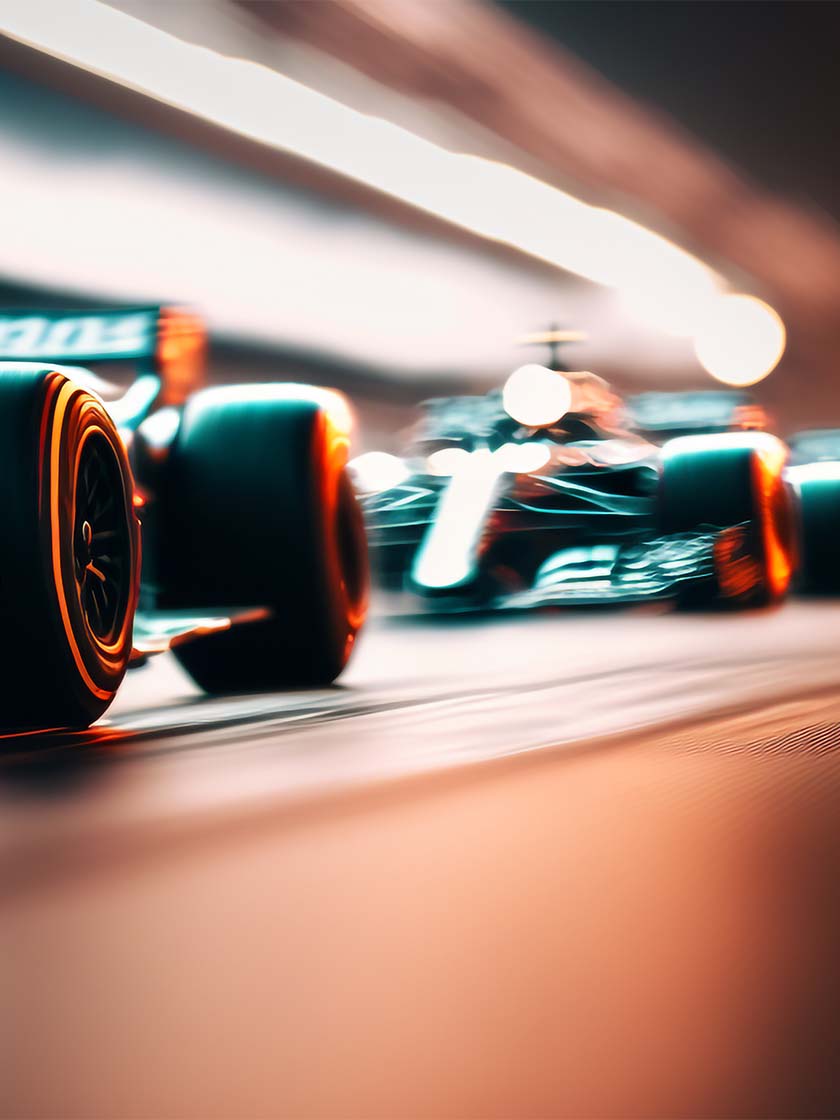 This is a street circuit, so the cars reach incredibly high speeds in a relatively urban setting. For F1 aficionados, Albert Park Circuit has recently undergone a major redesign, shortening lap times by five seconds, and intensifying the hard turns.
The Globe-Trotter x Aston Martin Aramco Cognizant Formula One® Team partnership celebrates a shared commitment to craftsmanship, innovation, and heritage; bringing together the timeless style of Globe-Trotter's handcrafted luggage and the cutting-edge design and performance of the Aston Martin Aramco Cognizant Formula One® Team.
Newsletter Signup
Sign up for our exclusive newsletter to unlock insider access, travel inspiration, VIP events, and expert tips.