The 2023 FIA Formula One World Championship comes to the USA for the first of three races this season. Las Vegas comes later, as does the United States Grand Prix in buzzing Austin, but first up is Miami, where the teams will be going head-to-head this weekend from Friday 5th May 2023 in the city famous for Miami Vice, Cuban sandwiches, Scarface, Art Basel and beaches.
Want to discover Miami's Golden Age?
South Beach Art Deco – The incredible sun-kissed art deco masterpieces of South Beach are a unique part of the Miami cityscape. All along Ocean Drive, as the waves crash beyond, you can spy these 1920s and 30s deco delights which remind you of cruise ships and curved cars, of speed and sunshine and modernism. Incredibly, this area boasts the largest number of Art Deco buildings in the world. TV enthusiasts will note this vibrant place was the main backdrop to the lauded series, Miami Vice. It was so influential that the show is credited with protecting and preserving Florida's Art Deco buildings.

Which is Miami's greatest mid-century building?
Bacardi Building – Miami is a paradise for fans of mid-century modern architecture. But the cherry on the cake are the Bacardi Buildings at 2100 Biscayne which date from the 1960s and 1970s and were the US HQ of the rum brand. The striking mural on the side of the 1963 tower by Francisco Brennand is in blue and white tiles, inspired by Portuguese ceramics. The 1973 "Jewel Box" building next door lights up at night and was designed by Ignacio Carrera-Justiz. Today the National YoungArts Foundation uses the buildings as home, but their mid-century spirit lives on.
What's Miami's answer to the High Line?
The Underline – Miami's answer to New York's The High Line is The Underline. Opened just over two years ago, this innovative new linear park stretches for 10 miles underneath the city's elevated Metro tracks. It provides a sheltered, unique park experience laced with plants and flowers and with recreation areas and walking paths away from the tropical rains and heat of the city. There are bike paths and yoga spots among the 120 acres of public space and greenery.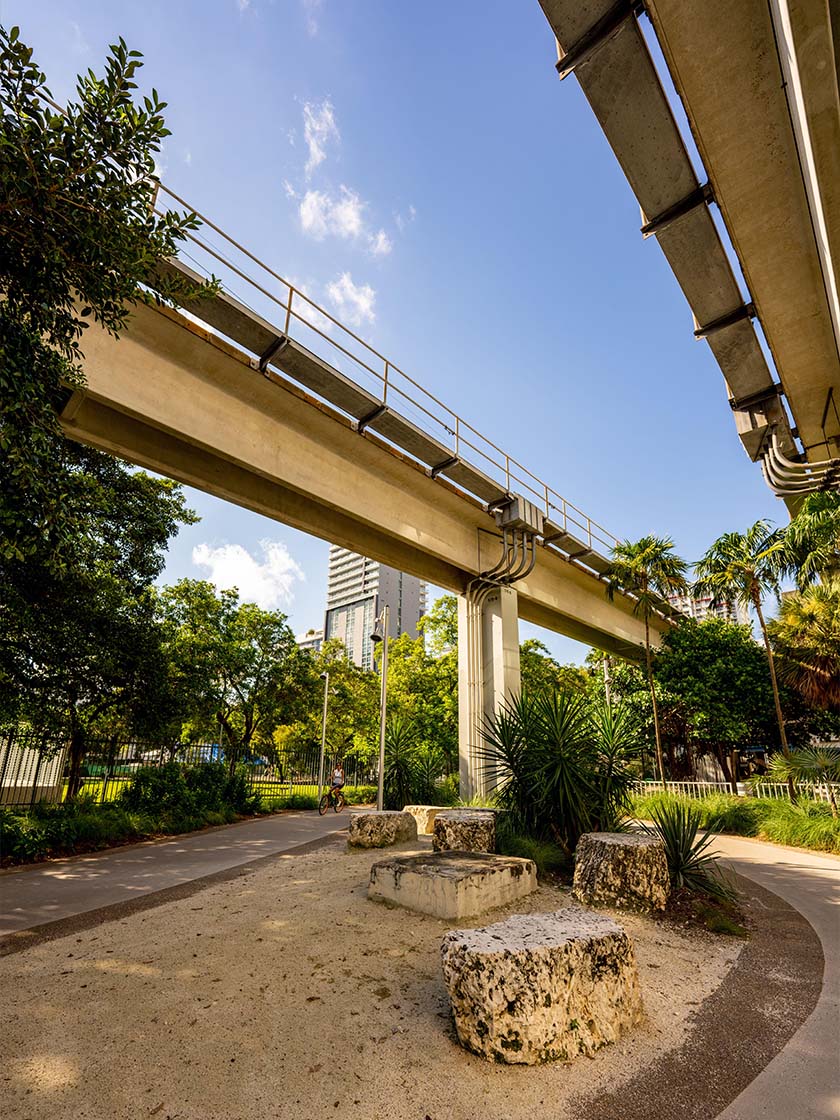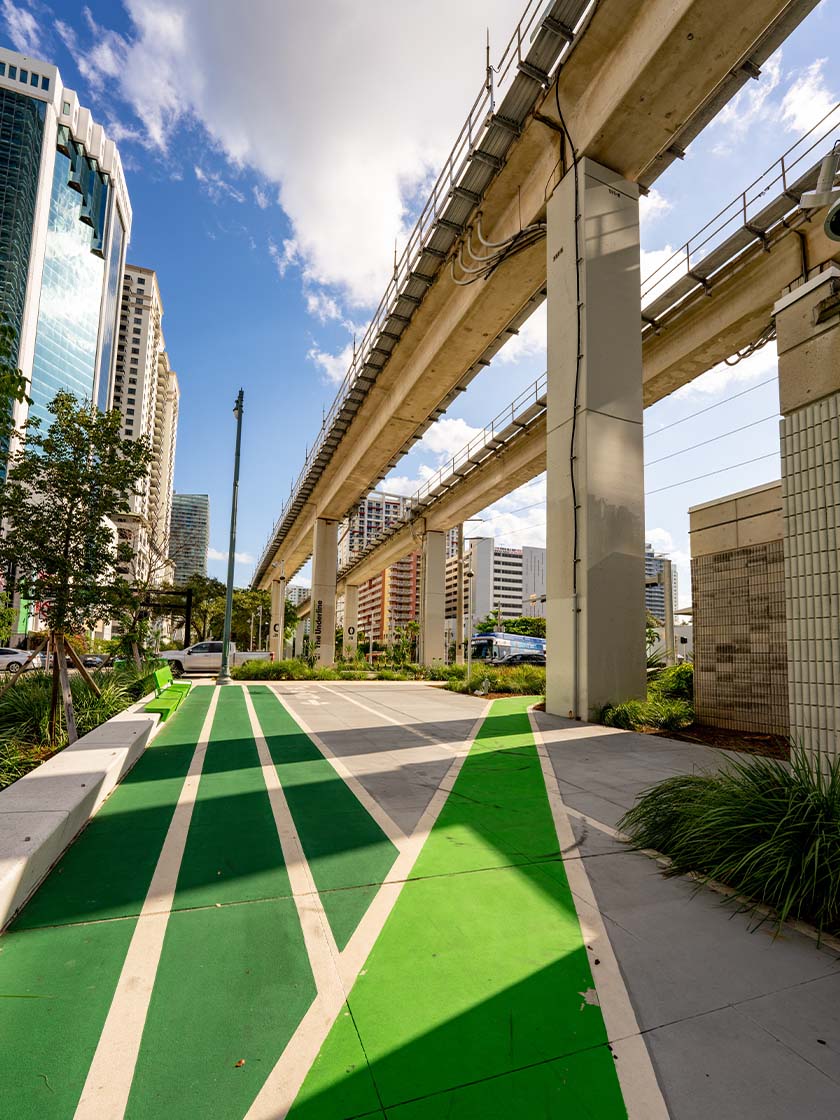 Where can you enjoy Miami's best street art?
Wynwood Walls – An outdoor museum of the type you'd struggle to find anywhere else in the world, Wynwood Walls in North Miami is an outlier that has become a firm favourite of visitors and street art fans alike. Six buildings, with more to come, are home to murals and oversized outdoor paintings and works by the likes of Japanese artist Aiko, Neuzz from Mexico, and New York's Queen Andrea. An al fresco art experience like no other where street art has been embraced by the mature art scene - it often features during Art Basel Miami.

Where can you go head-to-head with two-time Formula One World Champion Fernando Alonso?
Kimoa Store – Whilst you are in the Wynwood area enjoying the local street art, head over to the Kimoa Store and feel the excitement and speed of a true F1 experience in the F1 simulators. From Monday 1st May until Sunday 7th May, motorhead enthusiasts can try and beat Fernando Alonso's lap time. There will be a replica AMF1 Team Grand Prix car on show on the Sunday, and the AMF1 Team Reserve and Development Driver Felipe Drugovich and Driver Ambassador Jessica Hawkins will be at the pop-up to meet fans on Friday.

Where do petrolheads park their supercars during race week?
Miami Beach – Miami Beach has taken what many cities see as an eyesore or something to be ashamed of and elevated them. Its multi-level parking garages are designed by famous architects and have become bizarre attractions in their own right that petrolheads in town for the F1 will obviously love to check out. 1111 Lincoln Road Garage is by Swiss supremos Herzog + de Meuron and boasts skinny struts and wafer-like decks, but there are numerous other aesthetically pleasing examples too.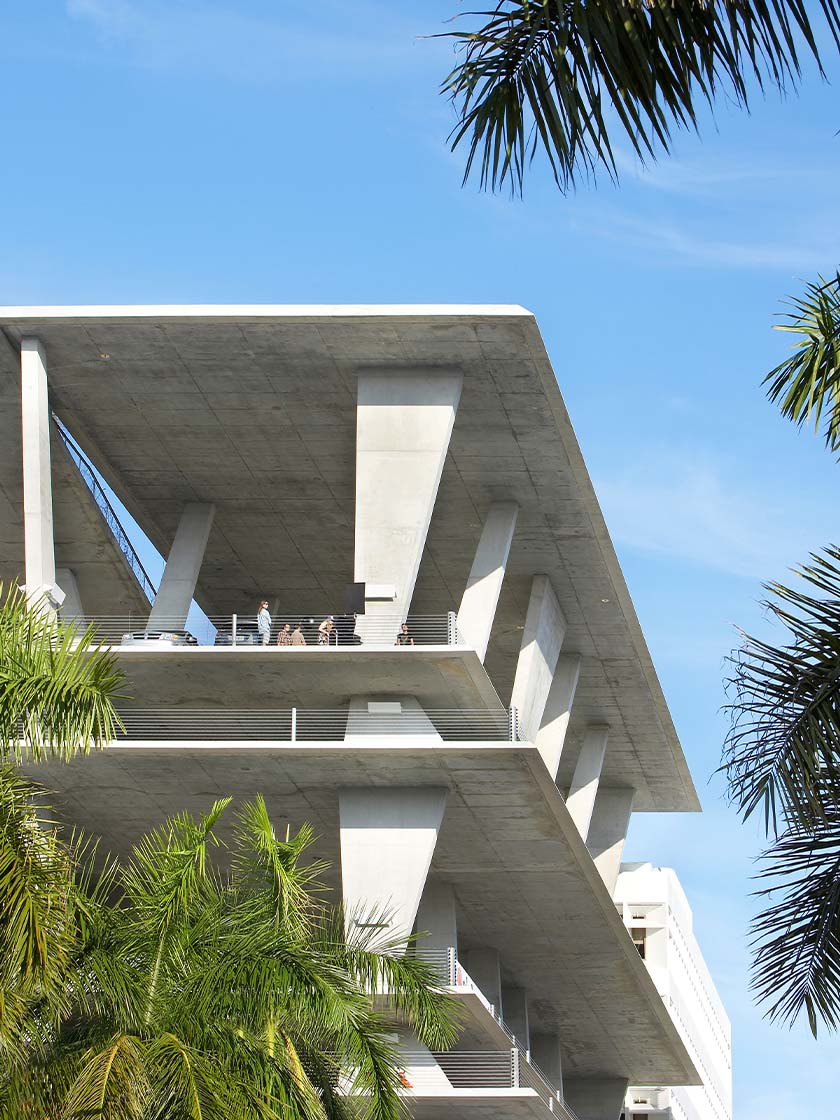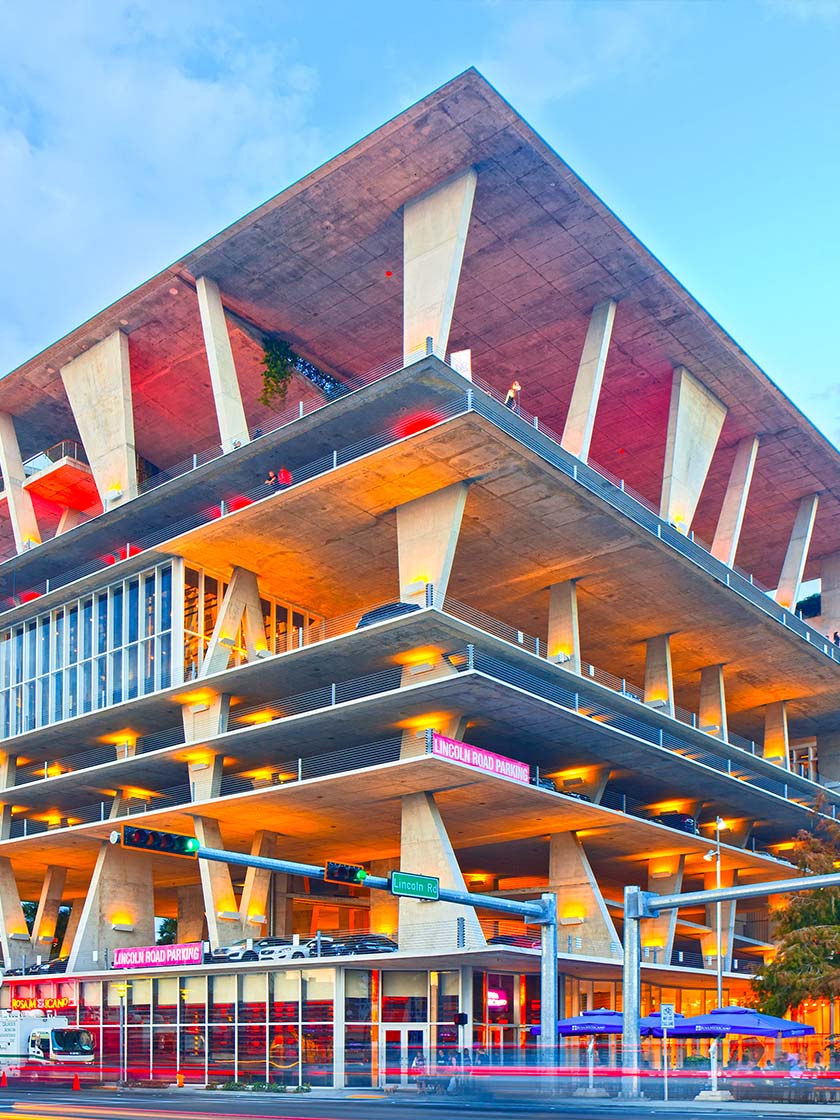 What is Miami's hottest restaurant?
Branja – Chef Tom Aviv won Israel's Masterchef TV show in 2016 and Branja is his hottest new US spot. Although it's been open for a few months the buzz has spread and turned into one of Miami's most enviable tables. A fish shawarma and a halva crack pie dessert are some of the must-try items from the menu. The bar was even designed by rock star Lenny Kravitz.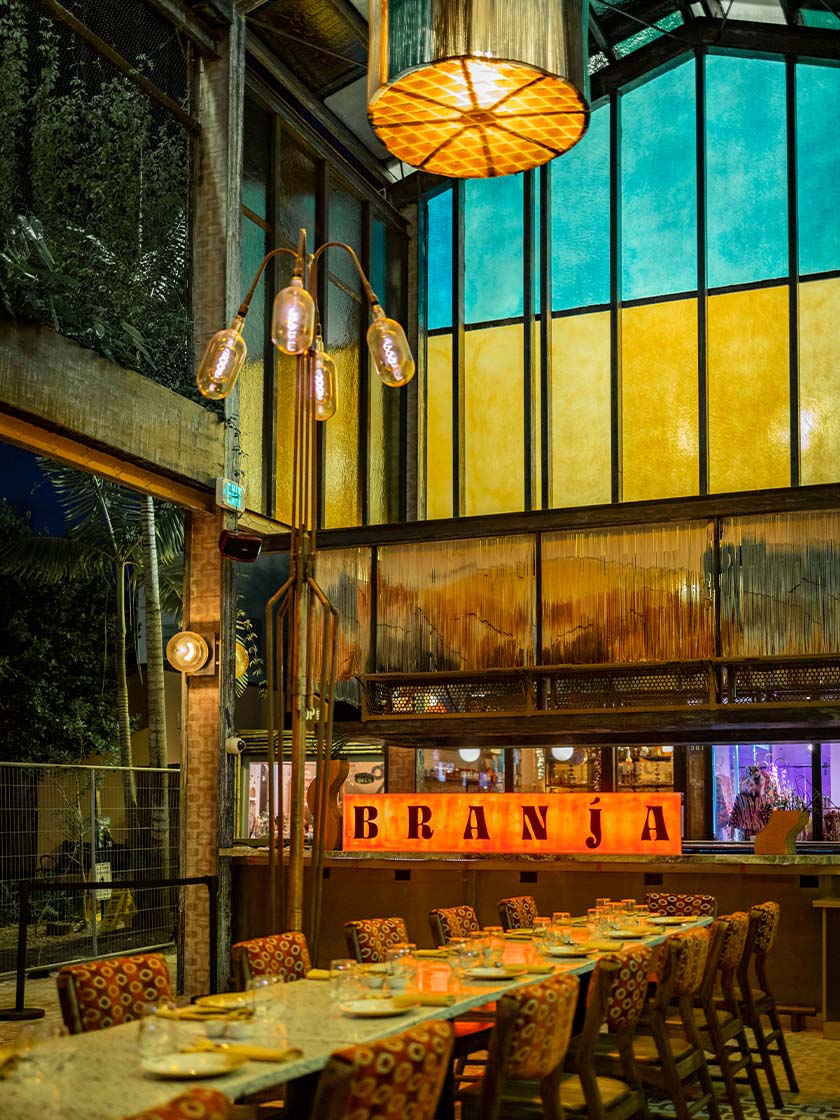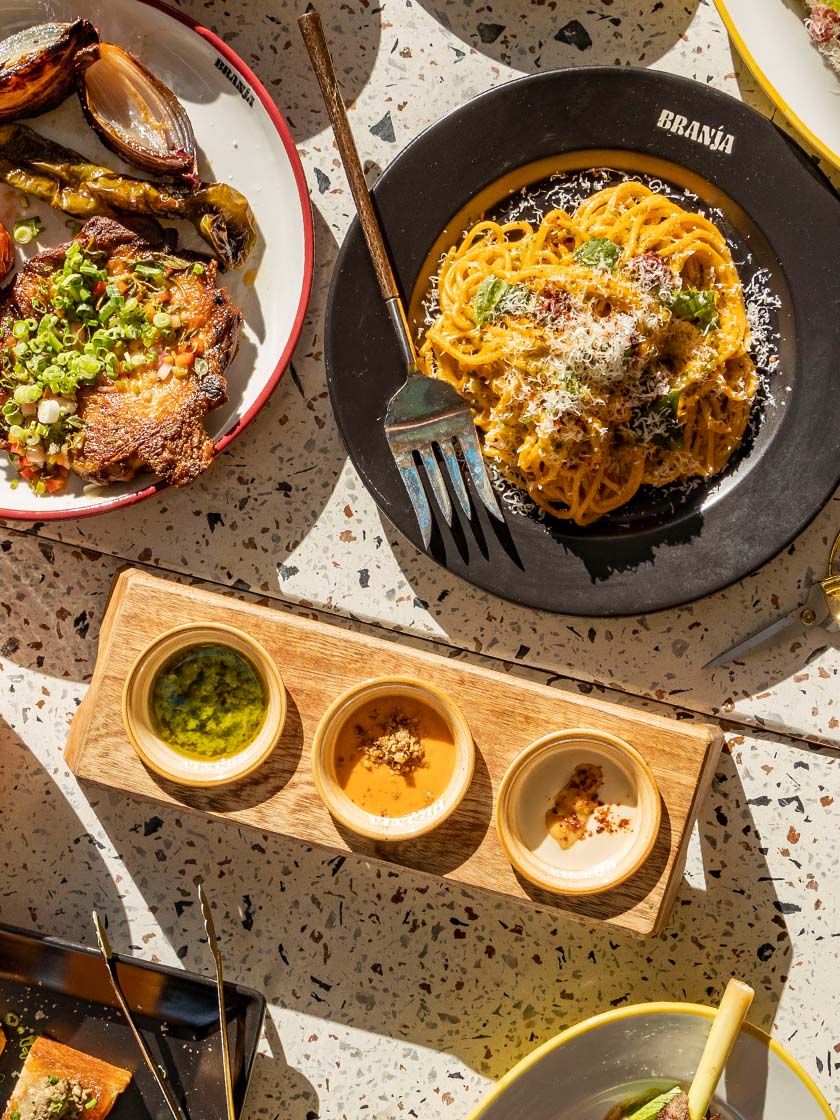 How can you enjoy the legendary landscapes of Florida?
Everglades National Park – The Everglades is Florida's premier National Park and once the sweat and buzz of city life in Miami gets too much, its graceful empty wetlands will slake your thirst for calm and for the great American wilderness. The famous Alligator Alley highway is the main trunk route through to the park, featuring the aforementioned beasts on either side of the road. While hovercraft rides across the marshes will allow you to access hiking routes in dramatic style.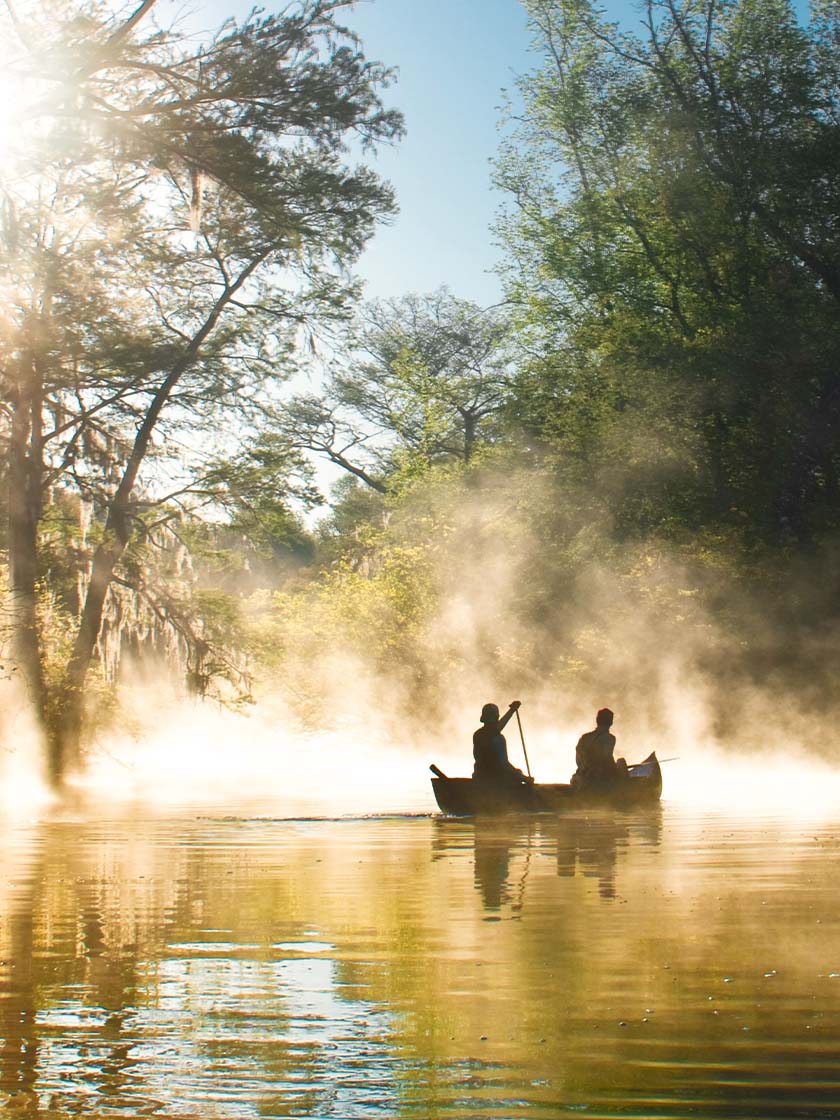 Which place has a menu to match the style and sophistication of F1?
Villa Azur – Miami's chic Villa Azur is a French supper club that puts a little bit of 'ooh la la' into Miami. From May 4 to 7th the mixologists will be slinging a bespoke cocktail. The Formula One Grand Prix is made with Casamigos Blanco Tequila, Anchos Reyes, fresh lime, and a dash of strawberry purée. The noted Breakfast at Tiffany's cocktail is another popular choice here and the food is a lure too.

How to celebrate the Grand Prix in style?
The Elser Hotel – Miami's new boutique hotel The Elser has got a great idea about how to party in an F1-inspired way. In conjunction with Float Factory, they have sourced a slew of racing carpool floats which will be bobbing in the pool from May 5-7. On May 6 and 7 a tequila tasting with Eleven20 Tequila will get the party started in style.

The Globe-Trotter x Aston Martin Aramco Cognizant Formula One® Team partnership celebrates a shared commitment to craftsmanship, innovation, and heritage; bringing together the timeless style of Globe-Trotter's handcrafted luggage and the cutting-edge design and performance of the Aston Martin Aramco Cognizant Formula One® Team.
Newsletter Signup
Sign up for our exclusive newsletter to unlock insider access, travel inspiration, VIP events, and expert tips.