In its ongoing partnership with 007, Globe-Trotter is proud to unveil a new luggage collection to commemorate the 60th anniversary of Dr. No, the film that launched the record-breaking franchise and set the benchmark for Bond 
With 2022 marking the 60th anniversary of the James Bond film franchise, Globe-Trotter has added to its range of 007 luggage with the introduction of a visually stunning set inspired by the very first Bond movie, 1962's Dr. No.
Produced by Albert R. 'Cubby' Broccoli and Harry Saltzman's EON Productions – and drawn from the 1958 novel of the same name by Bond creator Ian Fleming – Dr. No launched what would become the longest-running franchise in film history, with 25 official EON movies to date.
Dr. No made Sean Connery an international star. (© 1962 Metro-Goldwyn-Mayer Studios Inc. and Danjaq, LLC.) Photography by Bert Cann
Dr. No saw Sean Connery make the first of his six James Bond appearances for EON and his performance, coupled with the filmmakers' incredible flair, redefined the world of the spy movie.
With Bond pitted against a shadowy villain and the ominous power of SPECTRE, Dr. No unwound an intriguing plotline populated by an array of memorable characters and exotic locations.
Ursula Andress as Honey Ryder and Sean Connery as James Bond on location in Jamaica (© 1962 Metro-Goldwyn-Mayer Studios Inc. and Danjaq, LLC.)
The film featured the first of Ken Adam's beautifully designed 007 sets and also incorporated a clutch of technological innovations into the story and production design. And it was all presented with exceptional visual style.
That sense of style filtered through all aspects of the production – characters, costume, set design, cinematography and, of course, the famous opening title sequence.
Designed by Maurice Binder, it features the famed gun-barrel opening, which then transitions into a sequence of coloured dots that form modernist patterns across the frame as they move in time with composer Monty Norman's iconic James Bond Theme.
It is this sequence that inspired the look of Globe-Trotter's Dr. No suitcases, giving them a unique aesthetic that complements the high-quality case design.
The Vulcanised Fibreboard suitcase body is in a sleek black and has matching black leather trim and chrome hardware. It is available as a Storage Box, Attaché and 4-Wheel Carry-On Case, as well as a 4-Wheel Check-In Case. 
Each case comes with a specially designed leather patch featuring the original 007 logo from 1962, and even the smallest features within the suitcases have been customised — including the straps' leather trim and eyelets, which feature custom-dyed leather that matches the coloured dots.
British Quad 30x40 in. Published on page 10 & 11 of 'The Official 007 Collection James Bond Movie Posters' book in 2001 by Boxtree. Artist_Illustrator Mitchell Hooks Design David Chasman (© 1962 Metro-Goldwyn-Mayer Studios Inc. and Danjaq, LLC.)
For customers who prefer a pared-back look, Globe-Trotter is introducing a new navy luggage set that features black leather trim on the straps, handles and interior, as well as the original 007 logo embossed leather patch.
Each piece of luggage in the range will come with a Special Edition Leather Luggage Tag. The front is inset with Vulcanised Fibreboard and features the coloured dots, while the back displays the original 007 logo embossed on the leather surface.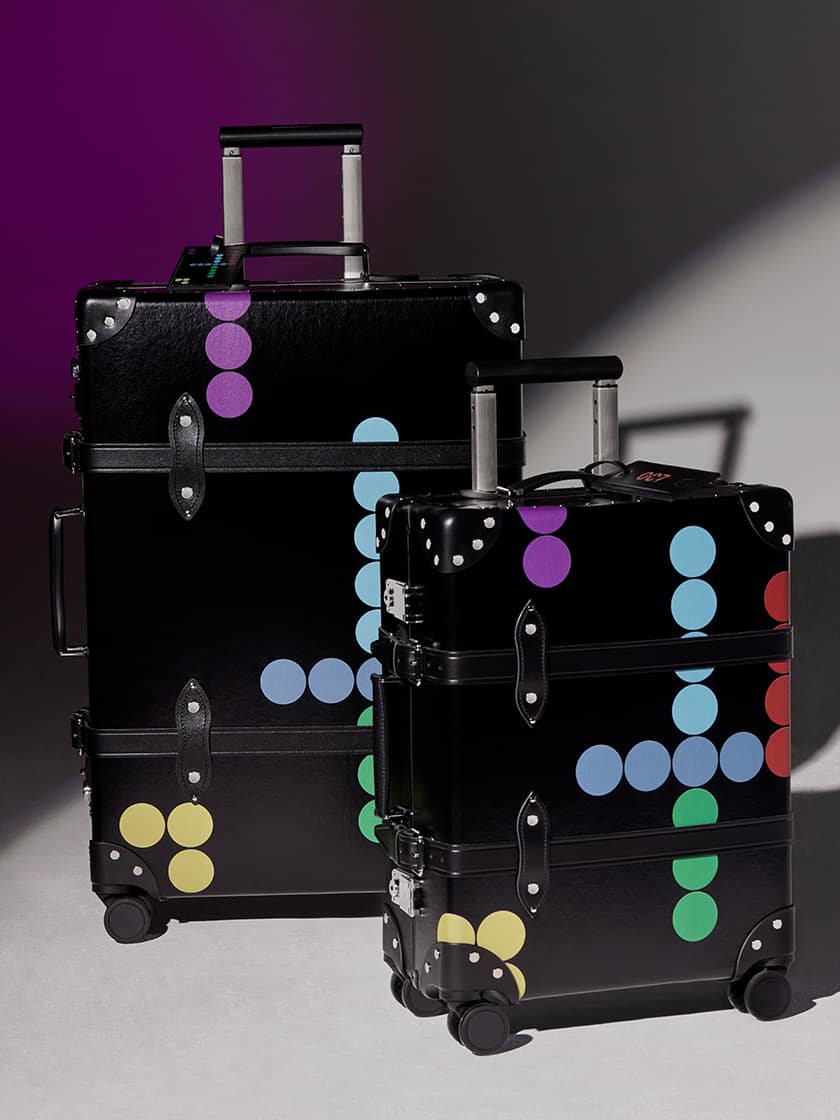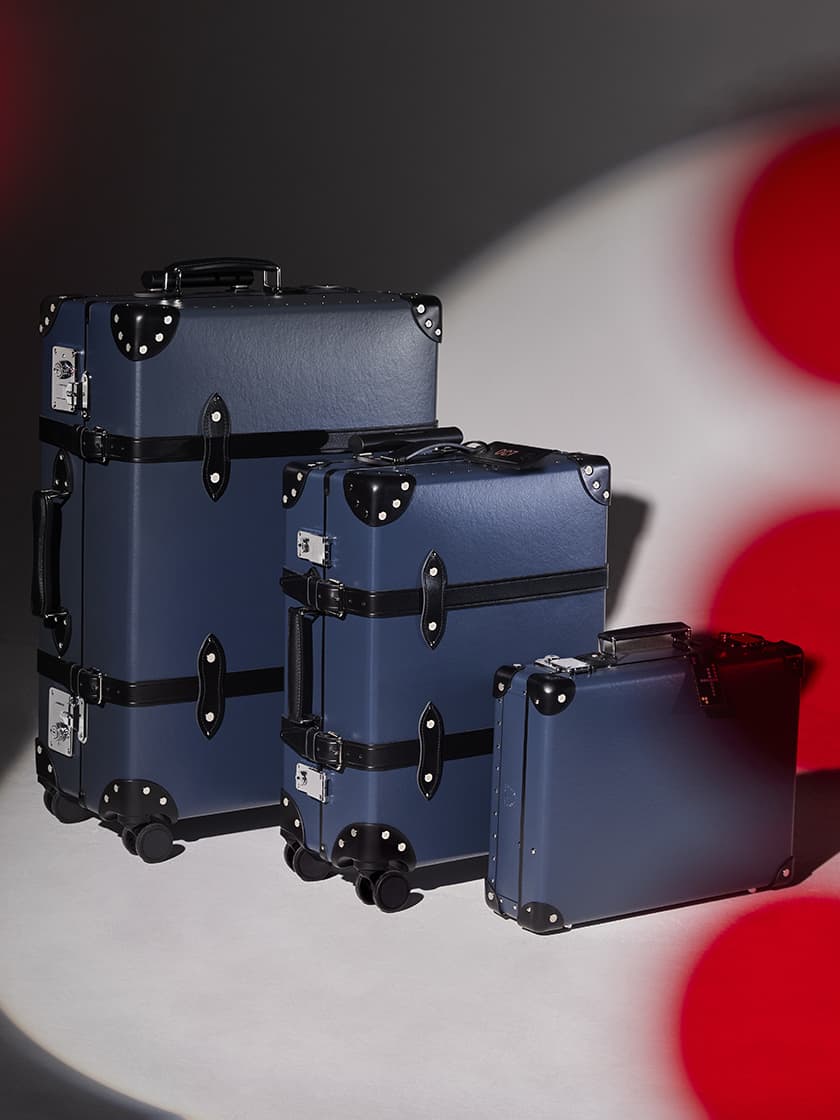 The Dr. No luggage collection is available now online and in store at Globe-Trotter Burlington Arcade,
51 Piccadilly, London W1J 0QJ