In a milestone year for Globe-Trotter, we are proud to announce the launch of our brand-new US flagship in the City of Angels
We're a little over half-way through 2022, but it's already proved to be a memorable year for Globe-Trotter. Not only is this our 125th anniversary year, but 2022 also marks a major milestone in our global expansion with the launch of our very first US store.  
This summer, Globe-Trotter opened its doors on 8483 Melrose Place in a sleek 1,500sq ft retail space. Los Angeles is renowned for its love of minimalist interior design with pared-back natural materials and Mid-Century furniture, with plenty of open-plan spaces bathed in natural light (a no-brainer in a city that enjoys around 284 sunny days a year).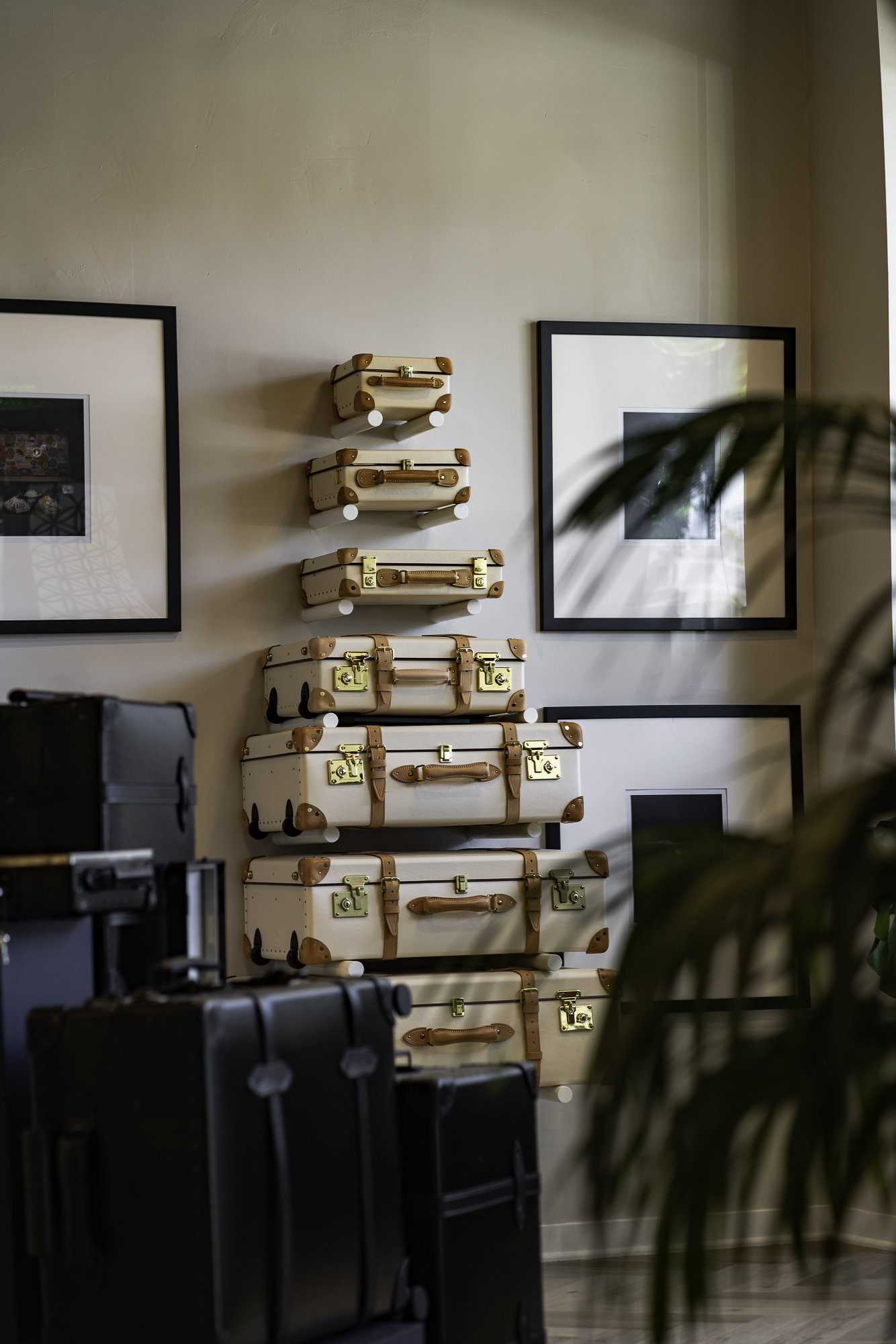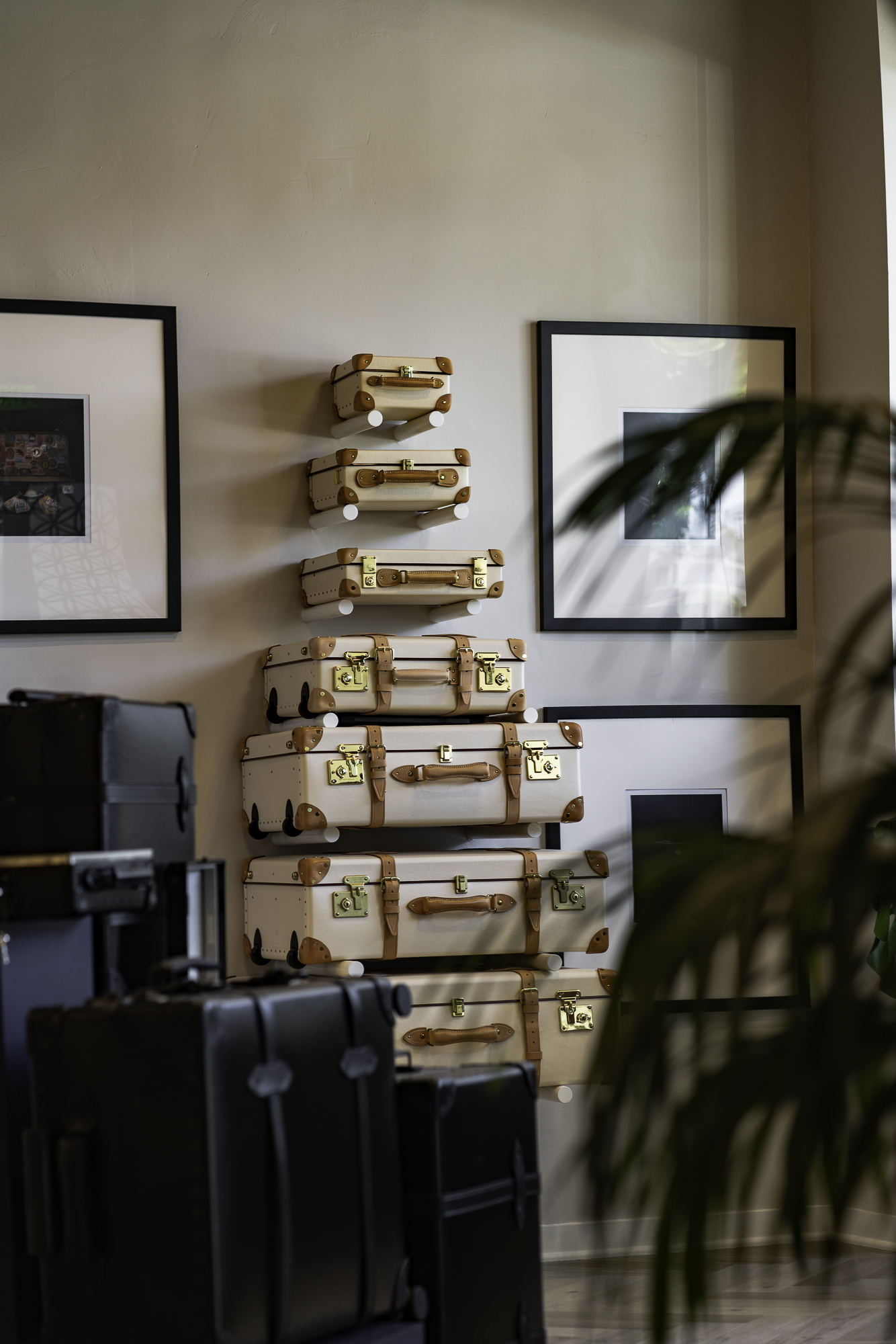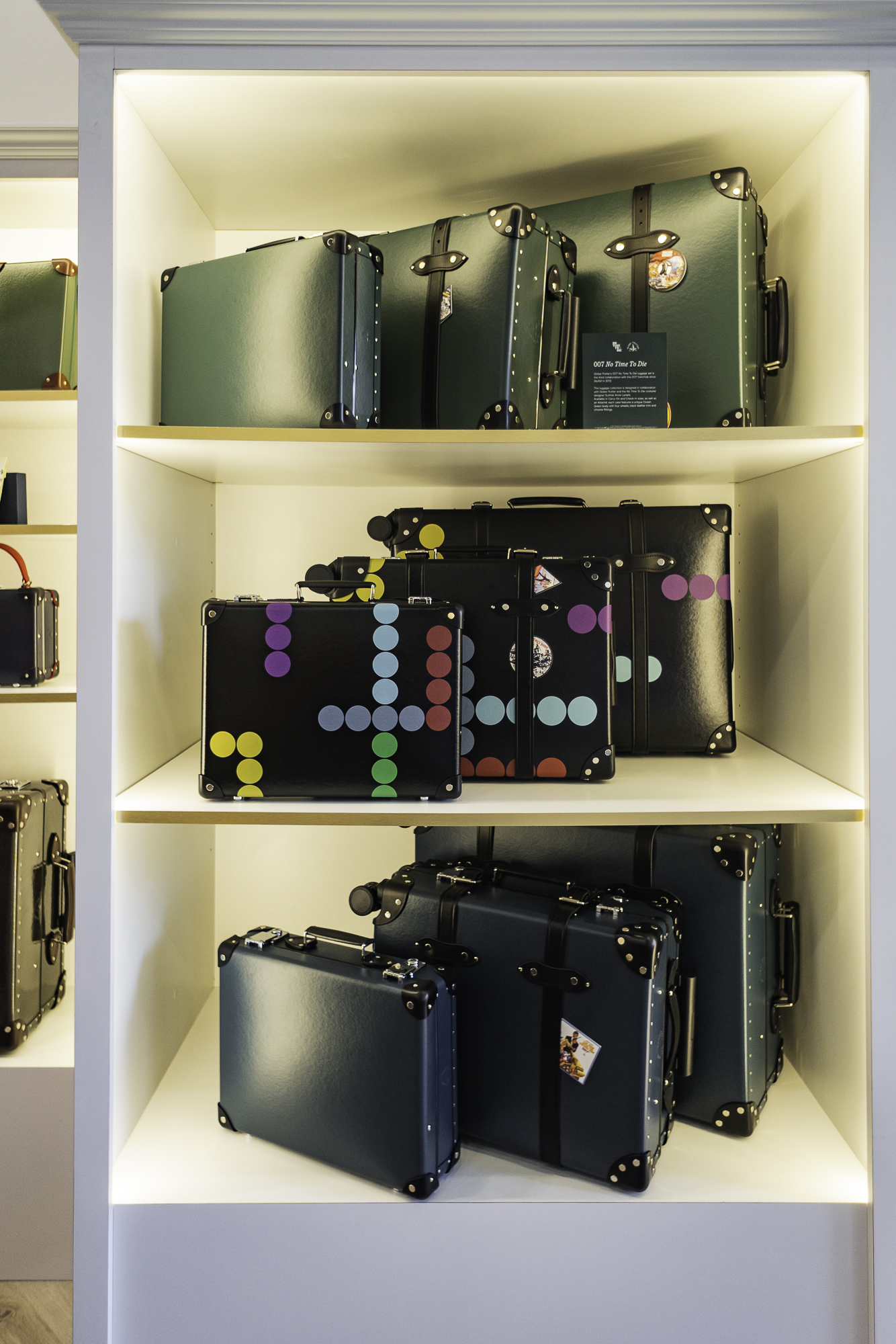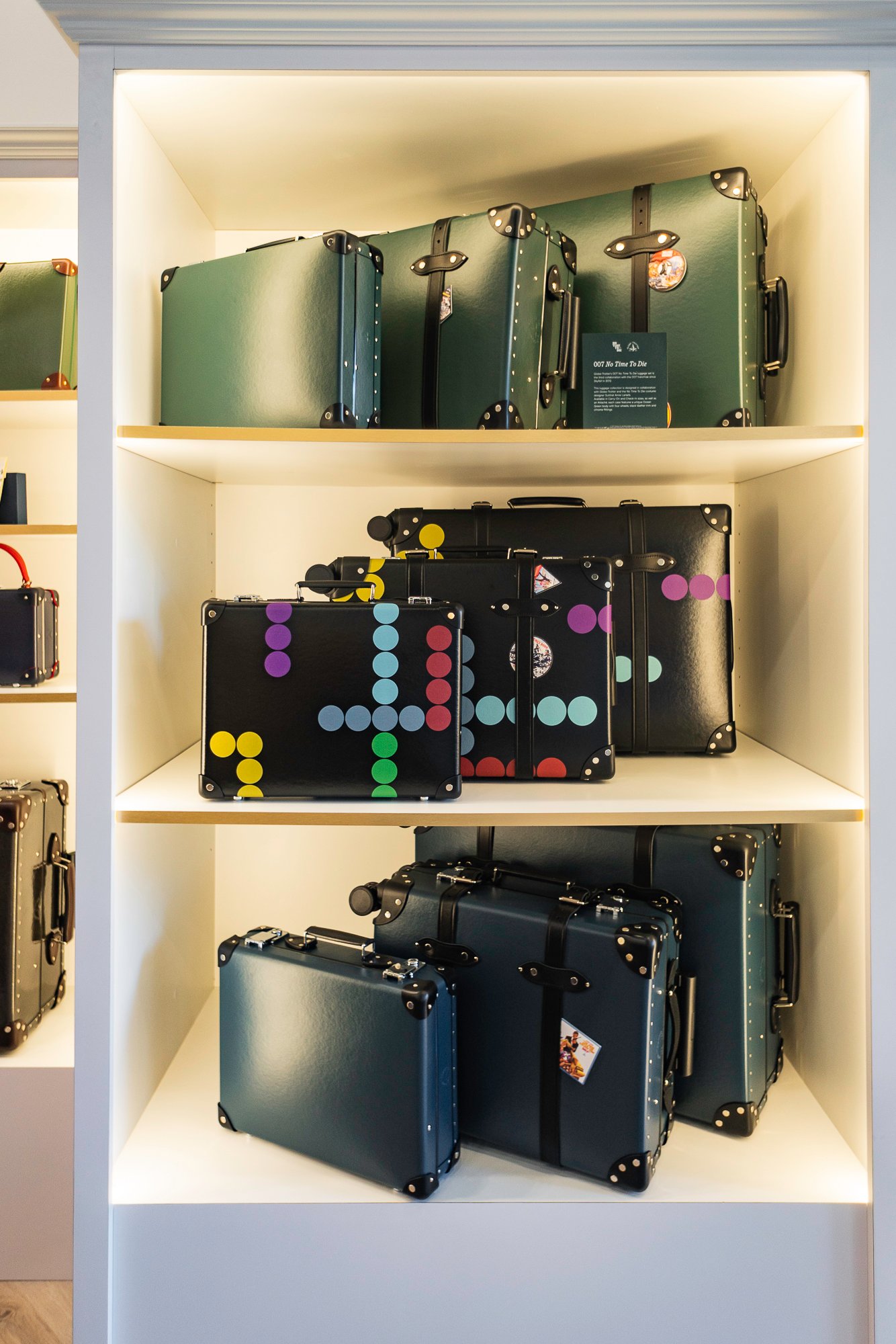 Globe-Trotter's new LA flagship, in one of the city's most prestigious addresses, joins the London and Tokyo boutiques. Inside you'll find a dedicated "living room" with earthy green backdrop and soft furnishings, where customers can talk through bespoke and customisation services with the team. Globe-Trotter cases line the walls and front window, and are dotted in attractive displays throughout the store. They showcase the variety and diversity of Globe-Trotter luggage, including our signature classic collections and special editions such as Disney and the new GOLF le FLEUR* range, designed by LA native Tyler, The Creator.
The launch also introduces an LA exclusive, the Melrose collection. This brand-new design is made from ivory Vulcanised Fibreboard with a trio of sunkissed LA-inspired colours in the corners, handles and straps. Inside is a special-edition printed lining of the Globe-Trotter north star logo and palm trees paying further homage to the Golden State.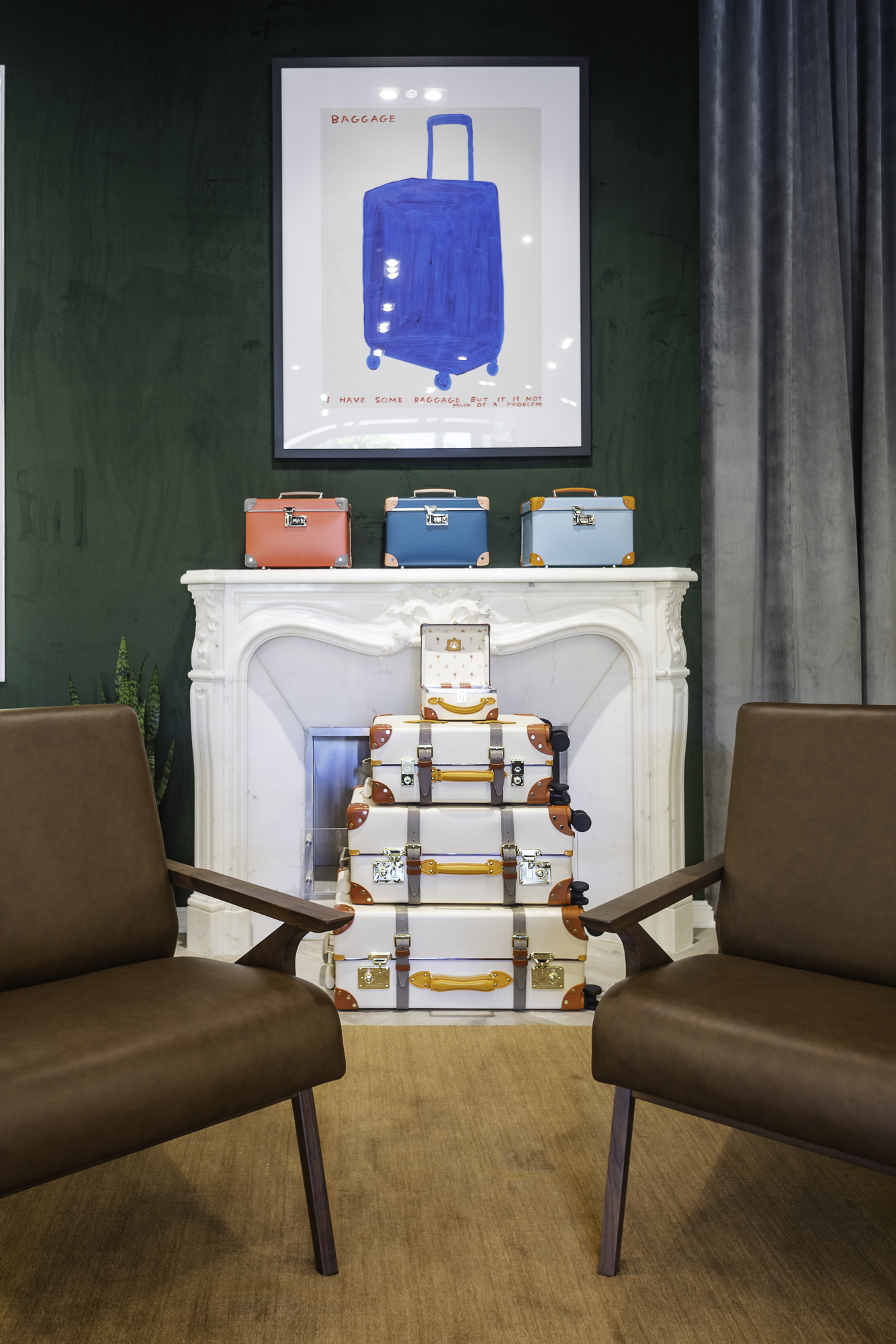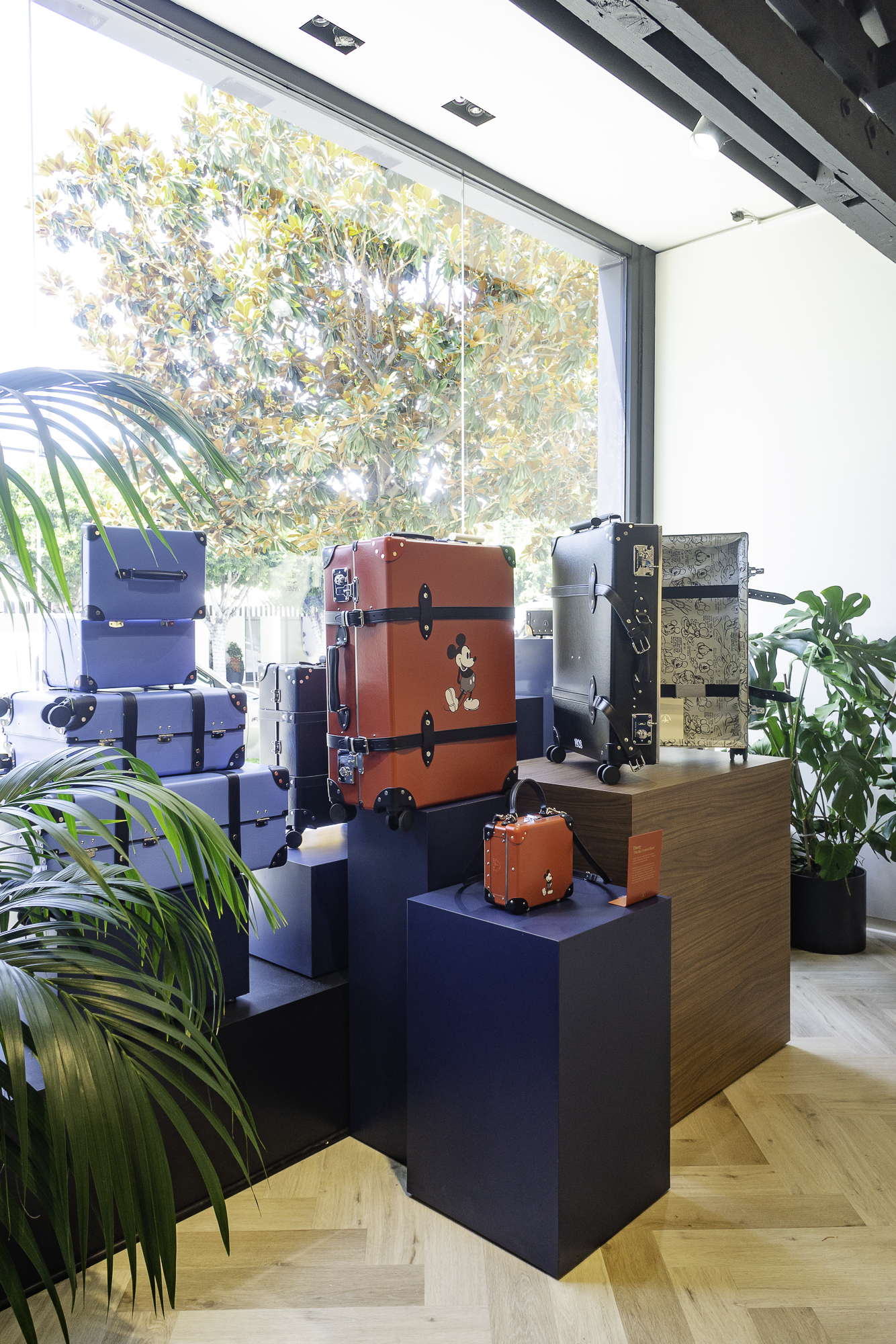 'We are really excited to open our first store in the US to respond to the continued growth that we have had in past years at +400%, and to be able to deliver the same experience our flagships in London and Tokyo currently offer,' commented Globe-Trotter executive chairman, Vicente Castellano. 
Globe-Trotter Melrose Place, Los Angeles, is open now at 8483 Melrose Place, Los Angeles, California, 90069, United States.
Business hours for Globe-Trotter US Flagship are from Mon-Sat 10am-6pm and Sun 12pm-6pm. 
Newsletter Signup
Sign up for our exclusive newsletter to unlock insider access, travel inspiration, VIP events, and expert tips.