After a dramatic Australian Grand Prix in Melbourne, resulting in a third consecutive podium for Fernando Alonso, the Aston Martin Aramco Cognizant Formula One® Team is looking to maintain its momentum in Azerbaijan. Its cosmopolitan capital, Baku, has re-invented itself as the Dubai of the Caspian Sea by emphasising the city's history and nearby natural beauty, but also propelling itself as a modern metropolis anchored by new icons such as Zaha Hadid's Heydar Aliyev Cultural Centre and the Flame Towers.
What is the icon of modern Baku?
Heydar Aliyev Arts Centre by Zaha Hadid – Sinuous swooping curves define this enduring landmark, which could be considered Zaha Hadid's chef d'oeuvre, and is undoubtedly the icon of modern Baku. The Heydar Aliyev Arts Centre features in numerous publicity shots and has helped transform the city's image from one of faded grandeur and Soviet kitsch to modernity and sleekness. Housing visual arts, performance spaces, a library and museum all under one glorious curving roof, which seems to organically emerge from the ground of Baku itself, the building is a triumph of future-looking parametricism from the late, great British-Iraqi architect.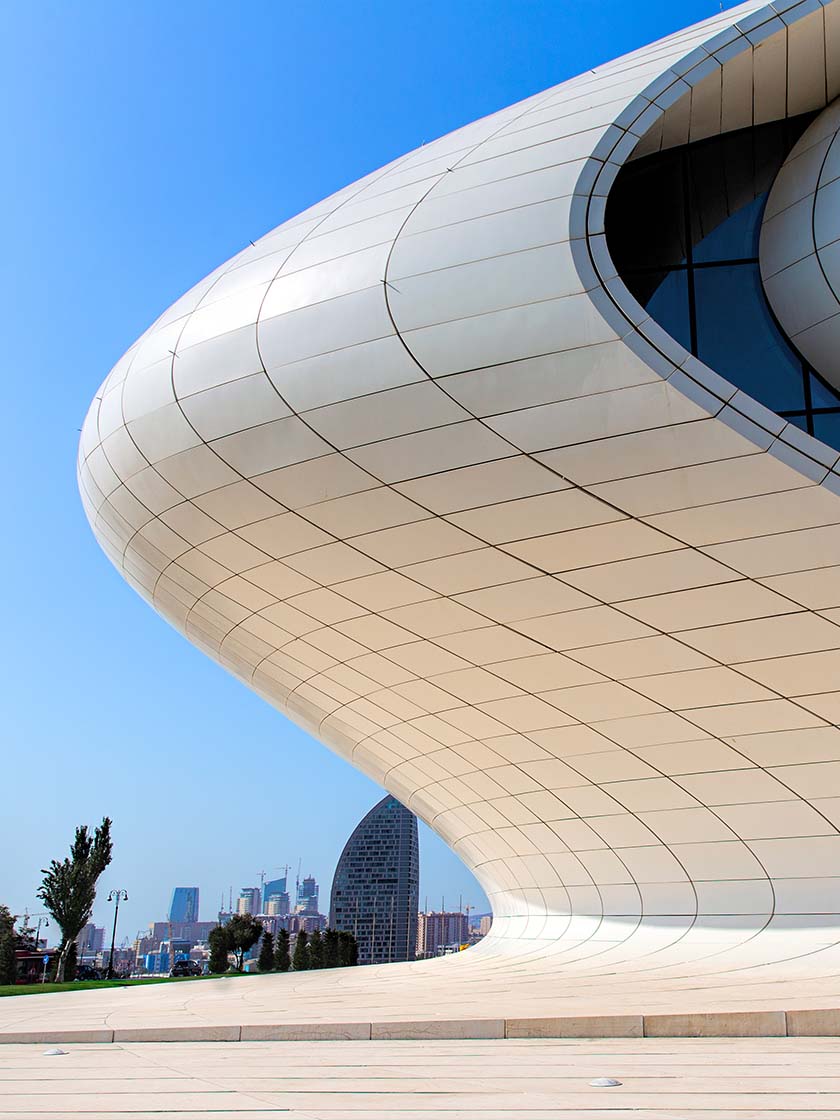 Where can you cool off in the heat?
Dagustu Park – What's the first thing you want to do in a new city? Of course, go up to the top of the Empire State Building, Eiffel Tower, Primrose Hill or Table Mountain and gaze down below to get to grips with the geography and topography of the destination you're exploring. Dagustu Park is the place to do that in Baku, with its wide pleasing views of this ancient and fascinating Caspian capital. The most enjoyable way to mount the summit is on the funicular railway which engineering nuts will relish. Look out for the city's famous Flame Towers and the Caspian Sea, amongst the architecture and scenery.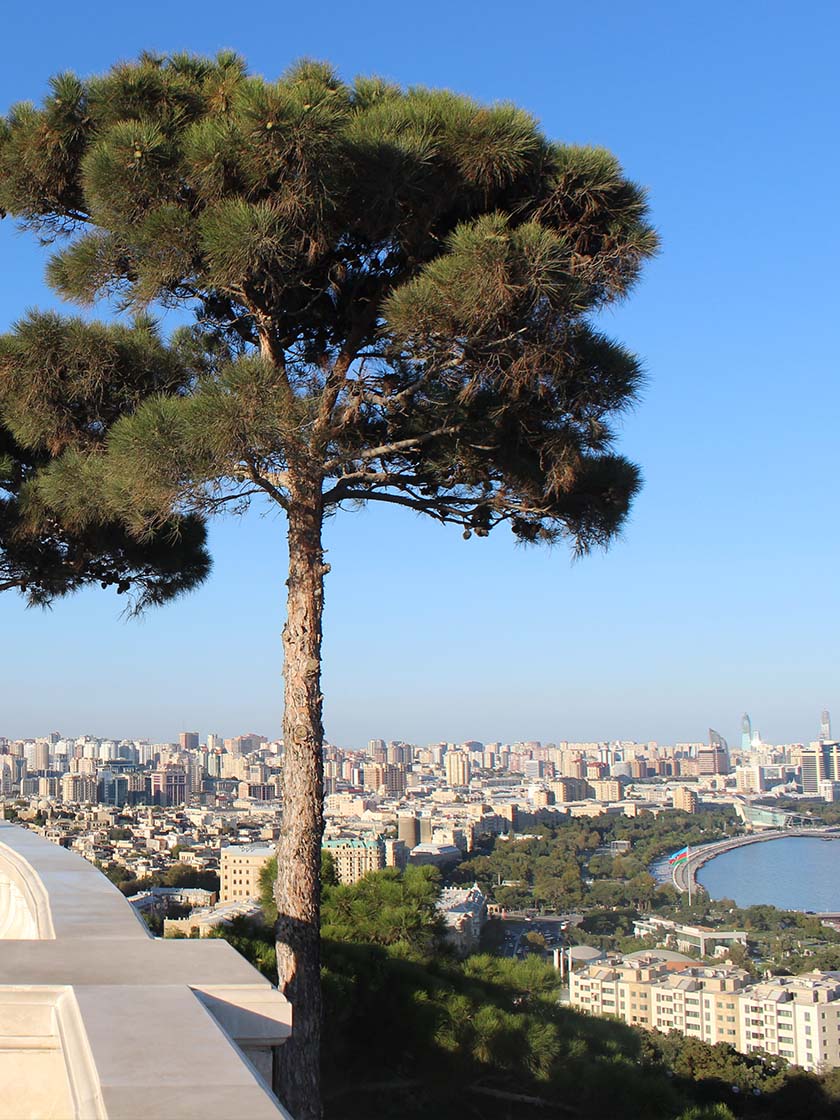 Which is Baku's coolest art gallery?
YARAT Contemporary Art Space – Artist Aida Mahmudova led the foundation of the YARAT collective back in 2011, comprising a group of artists, collectors and curators who wanted to put Azerbaijan firmly on the contemporary art map. Their dreams came to fruition in 2015 when they opened their own gallery in a former Soviet Naval HQ building. The gallery here nods to its historic home while also shining a light on the future path that Azeris want to travel on, where the world comes to their capital for showpiece sports and culture events. The gallery is committed to supporting local artists – you can currently view homegrown artworks by graduates of the YARAT Contemporary Art School – but there are international exhibitions too. Catch the current group show featuring Turkish photographer Osman Bozkurt, which runs until the day of the Grand Prix.

How can you explore the famous fiery landscapes of Azerbaijan?
Absheron National Park – This beautiful slice of natural beauty sits an easy drive from Baku and protects some of Azerbaijan's most ecologically important and stunningly picturesque landscapes. The highlight, of course, is the chance to spot roaming gazelle and cute Caspian seals on the beaches – the park is designed to protect both of these endangered species and give them free space to live. Eagle-eyed viewers might be able to see bitterns, and even lynx and leopards, but it will be your extremely lucky day if you spot any of these majestic animals. You can nevertheless enjoy the rocky escarpments and grassy steppe stretching towards the shimmering horizon.
Where do Baku's cognoscenti hang out?
Art Club – Stalk this upmarket venue's carefully curated Instagram to get a flavour for what's on offer inside. One of Baku's coolest eateries combines art shows and even trade Azeri music with fine dining that takes elements from ancient local cuisine and Caspian Sea ingredients, mixed with an international outlook. The interiors combine masculine autumnal colours with distressed furniture and vintage wooden cabinets filled with trinkets that must keep the cleaners' dusters very busy. Perfect for a celebratory evening out on the town.
Room is the other place you'll want to check out for art, wine and small plates – the buzz inside this Baku hotspot is tangible and they curate one of the finest lists of wines in the whole of Azerbaijan, comprising local choices and recommendations from further afield, including a good few for fizz fanatics.

How can you go back in time?
Shirvanshah Museum Restaurant and Araz Cafe – Baku is an ancient city where history looms large. The butter stone buildings that survive from the Middle Ages remind visitors of the legacy of leaders like Shirvanshah Minuchehr I ibn Yazid. His namesake restaurant brings traditions to life with historic interiors, costumed staff and typical Azeri dishes like dolma, qutab, shekerbura, and shah pilaf.
Another retro joint is the Araz Cafe in the centre of Baku which dishes up meaty kebabs and salads with fresh cheese as well as coffees and desserts. It's all swathed in 50s furnishings, which are making quite the comeback now.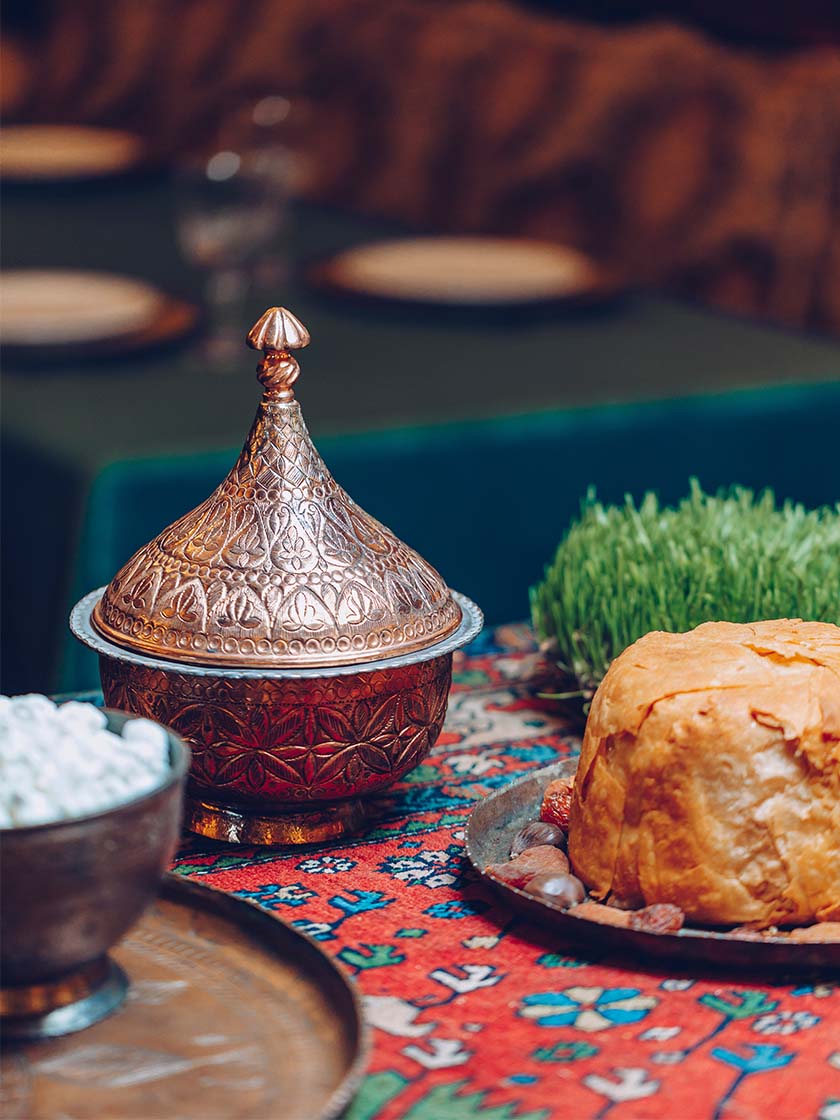 The Globe-Trotter x Aston Martin Aramco Cognizant Formula One® Team partnership celebrates a shared commitment to craftsmanship, innovation, and heritage; bringing together the timeless style of Globe-Trotter's handcrafted luggage and the cutting-edge design and performance of the Aston Martin Aramco Cognizant Formula One® Team.
Newsletter Signup
Sign up for our exclusive newsletter to unlock insider access, travel inspiration, VIP events, and expert tips.