The world's best-known male supermodel is a long-standing Globe-Trotter user and has travelled extensively in his long career. Having just launched his first-ever collection of clothing, David Gandy Wellwear, he speaks to us about his travel habits and what he packs in his Globe Trotter suitcase.
David, you have travelled so widely, but what is your dream destination?
I have been very fortunate to have travelled to many incredible places. Parts of Africa are still my favourite memories; Uganda or Botswana. I still haven't been to see the desert elephants in Namibia, and Antarctica is one of the top destinations on my bucket list.
And is there a place – city or country – you often return to?
Africa is where I feel I gravitate to time and time again. I have had to spend a lot of time in NYC for work and I still find it inspirational. It's like one big movie set, especially just before Christmas. I also adored Buenos Aires when I visited and would love to return.
Can you tell us what was your most adventurous trip?
The most adventurous was definitely trekking for mountain gorillas in Uganda. It took four days of driving to be among the gorillas for 30 minutes, but it was one of the most incredible experiences. I had to constantly remind myself to stay in the moment rather than trying to capture the perfect photograph as it was a once-in-a-lifetime experience. Catching piranha in the Amazon was also extremely special and can count as an adventure to say the least.
Where is the best hotel you have ever stayed in?
Dunton Hot Springs in the Rockies is still one of my favourite hotels and can only be described as a truly unique place. It is a restored old mining town surrounded by mountains that is now one of the most exclusive boutique resorts in the world. The individual log cabins have extraordinary character with indoor and outdoor natural hot springs to bathe in. You exist in total harmony with nature but there is so much to do – all outside – which is what makes a true holiday for me.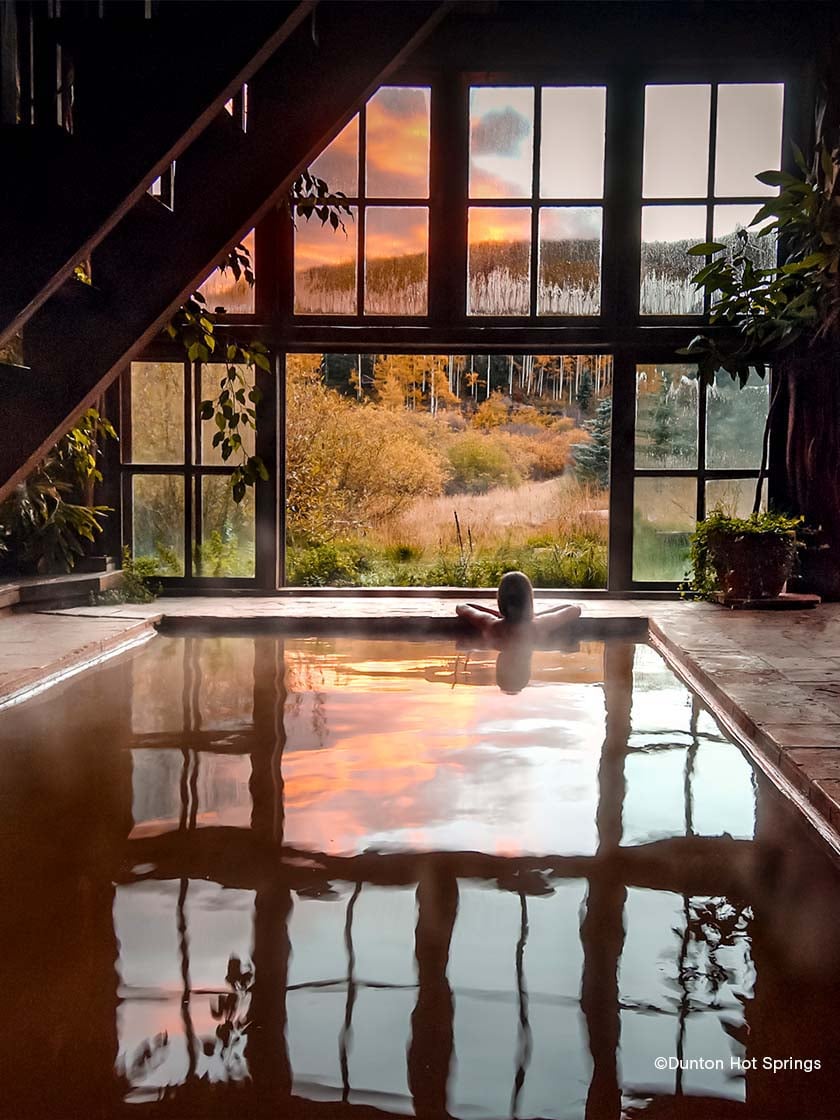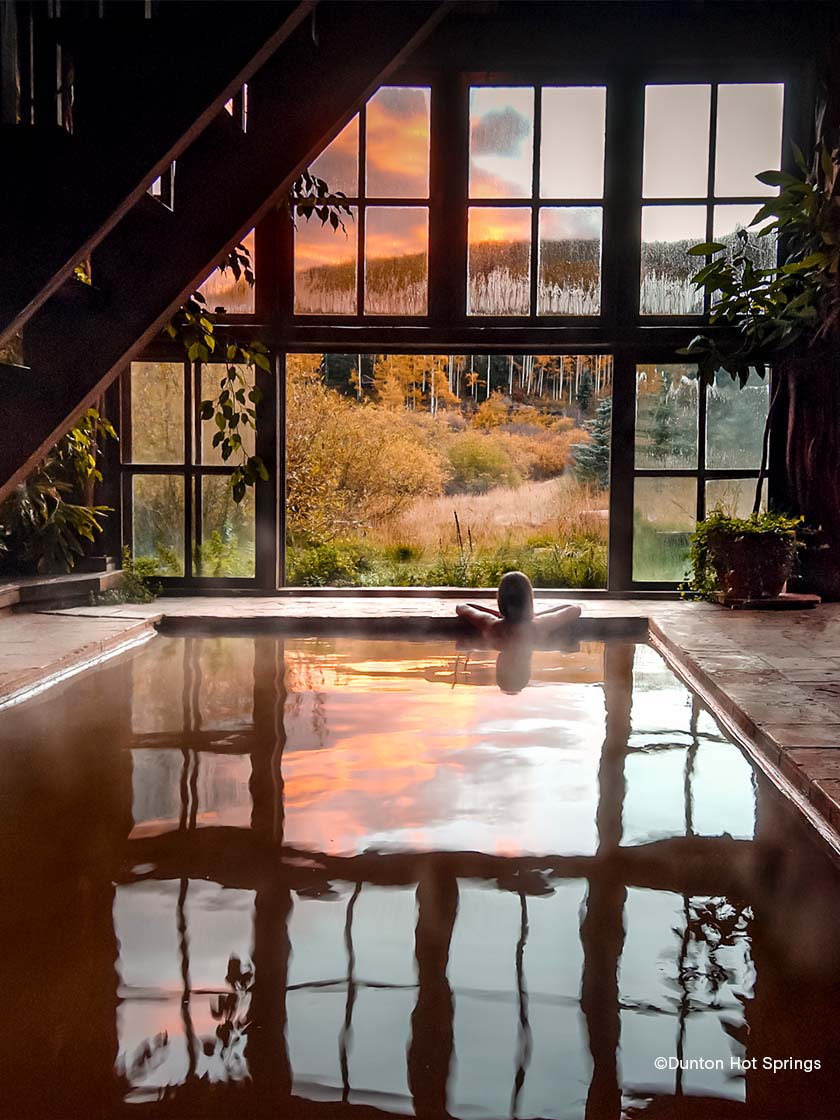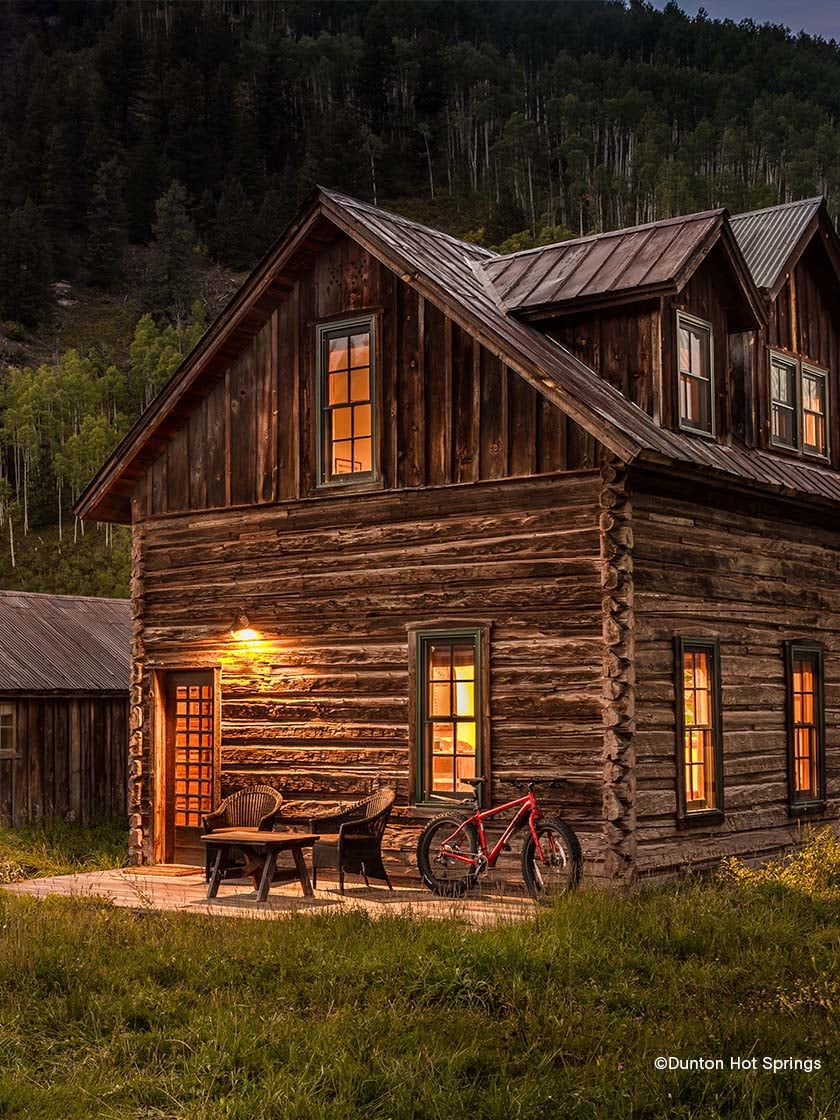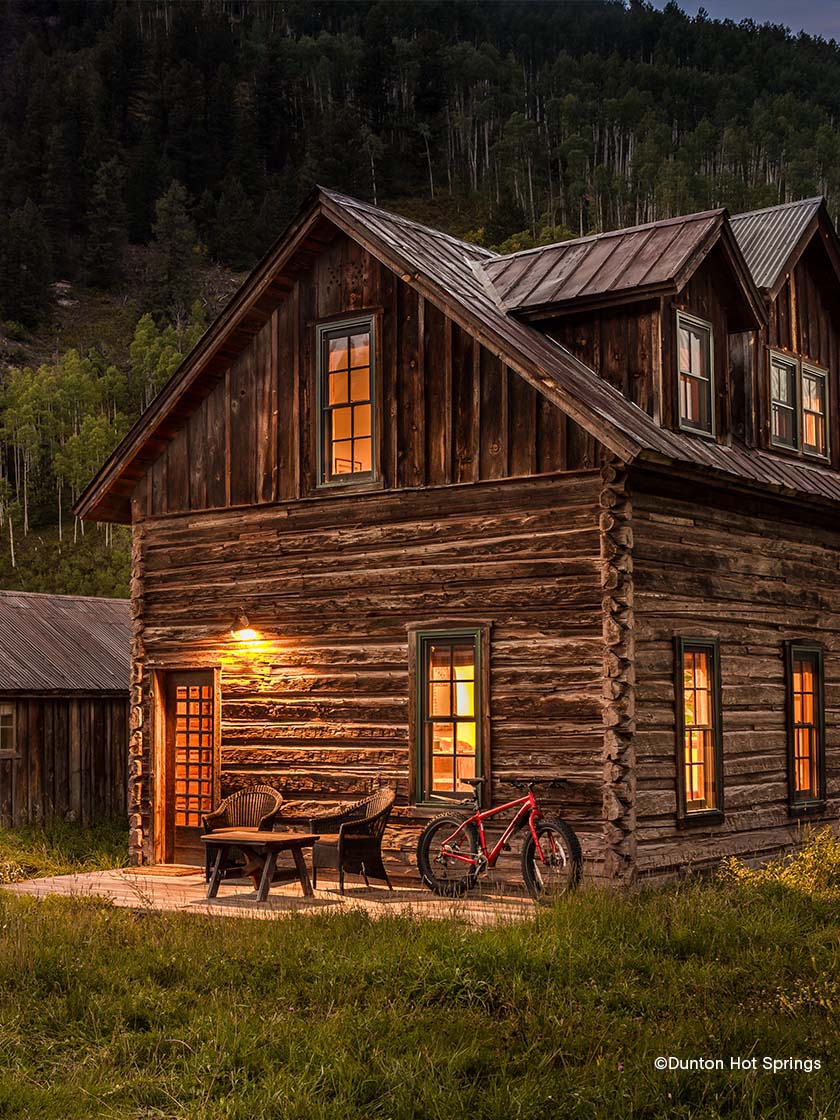 What is your preferred mode of travel transport?
I love old trains. There is an old Victorian train that takes you across South Africa with Victorian baths in the cabins that, when filled with water, spill everywhere when you are going along at speed. It's so historic – anything that has heritage and a story resonates deeply with me. I am also a huge car enthusiast. I love driving and it doesn't really matter what I drive, although classic cars are my preference. Road trips and driving are total escapism for me. I have restored a few classic cars now and there is nothing like driving my 1954 Jaguar XK120 through London on a warm summer's night.
"...for me, Globe-Trotter luggage is a showcase of truly excellent craftsmanship."
When did you first discover Globe-Trotter?
I have always loved luggage and travel accessories, especially as my whole adult life has revolved around travelling. I remember when I was in my early 20s and I saw a traveller with a Globe-Trotter case for the first time. I asked him what the brand was, he told me about Globe-Trotter, and I aspired to own one ever since.
Which cases do you use?
My first ever Globe-Trotter was a Centenary Large Check-In in Navy. I have bought various sizes in the same colour, so am building quite a collection.
What do you like about Globe-Trotter?
I love the classic styling and the way Globe-Trotter designs just get better the more they are loved and used. For me, longevity is the mark of a truly great brand and sadly you can't say the same about many products anymore. Lasting quality has always been one of the biggest deciding factors in my style and accessory investments and for me, Globe-Trotter luggage is a showcase of truly excellent craftsmanship.
What is your packing style?
For the amount I travel I have to be specific about what I pack and very organised. If there is one thing I am good and professional at, it is packing.
What do you always pack for a trip?
My trips are usually business rather than holidays. Business requires many styles and outfits, from the comfortable, practical pieces you wear on the move, to jeans and suits for meetings or in the evening. However, the comfortable, practical pieces are a relatively new addition to my packing. I realised that I would always pack for the events or the jobs I was on, but never for relaxation or comfort. So now I always make sure I pack loungewear or sweats in my luggage, which has been game-changing and arguably one of my main inspirations behind launching David Gandy Wellwear; everyday stylish clothing but with an emphasis on comfort and great quality.
What are the luxuries you never travel without?
One of the main essentials when travelling, especially long-haul, is skincare and grooming. Flying can be terrible for your skin, so I always make sure I am carrying a rich moisturiser.
"Studies have shown that the way you feel – particularly when sat in one place for an extended period of time – is hugely impacted by what you are wearing."
You've just designed a collection based on relaxed basics. What is your go-to travel outfit?
When travelling on a long-haul flight I take the Wellwear Luxury Lounge Set with me and change the moment I am on the plane. Studies have shown that the way you feel – particularly when sat in one place for an extended period of time – is hugely impacted by what you are wearing. My brand ethos is very much based on the scientific benefits of soft, comfortable clothing. Being mentally and physically relaxed for 8-10 hours is the main aim when on a plane in order for you to feel rested and ready to go when you land. On shorter journeys I tend to consider style and versatility a bit more, so I'll likely pair Wellwear's Heritage Joggers with a Heritage Scoop Neck tee, and a non-crease jacket thrown over the top.
Where have you had your best-ever meal on a trip, and do you have a favourite type of cuisine?
I have tried some truly bizarre things on my travels; a piranha after I caught it was one of the more exotic. Italy is like a second home to me and probably my favourite cuisine – the simplicity of the food is what appeals to me. I have always thought my last meal would quite happily be spaghetti alle vongole accompanied by a glass of chilled Gavi.
Where is your favourite bar in the world?
It is not a bar as such, but very little in the world can beat being on safari at sunset. Sitting in the middle of the African plains with a little table, chairs and the guide kindly mixing you a sundowner gin & tonic is extremely special. Any bar in the world would find that experience pretty hard to beat.
Which Globe-Trotter case or other product would you like to receive as a gift for yourself this Christmas, and which would you like to give to your family?
I wish I had an occasion to use the 12-Slot Watch Case! But in terms of everyday use I love the No Time To Die collection. I think my partner Steph would love the light neutral tones of the Safari collection, and my daughter Matilda would go mad for the new Disney: This Bag Contains Magic designs which I am sure our Battersea rescue dog Dora would happily curl up in as a very smart new dog basket.
David Gandy Wellwear is a new collection of relaxed, casual pieces perfectly suited to modern life. It is designed to make the wearer feel good, using high-quality natural fibres and employing anti-bacterial and anti-odour treatments. It even features moisturising, anti-inflammatory and healing aloe vera plant extract.