Journalist Jeremy White explores the innovative roots of Globe-Trotter and how the new carbon fibre collection is an extension of its unique craftsmanship.
When companies talk of a history of innovation, most of the time – in fact, the vast majority of the time – they are referring to whatever has come out of their research and development department over the past five years. Maybe 10. Globe-Trotter rarely talks of its innovation journey (usually a fair sign a company is actually innovative), which is why many do not know that it was not five, nor 10, but 125 years ago that the company latched onto a new material that would radically transform its handmade suitcase design by significantly reducing the weight of its cases, without sacrificing integrity.
Vulcanised fibreboard was invented in 1859 by Englishman Thomas Taylor. Formed of paper, cotton and wood pulp, layers of the fibreboard could be specially bonded together (or "vulcanised"), saturated in a special solution, then compressed to the desired thickness. Noting the new material was extremely resilient, lighter than aluminium and tougher than leather, Globe-Trotter shrewdly patented the use of vulcan fibre in its cases in 1902, and in a stroke elevated its artisan offering over leather-bound competitors. Indeed, a notable Globe-Trotter advert in its 1912-13 catalogue depicted an elephant from the Hagenbeck Zoo in Hamburg standing on a cabin trunk to prove the claim that its breaking weight was a mighty eight tons.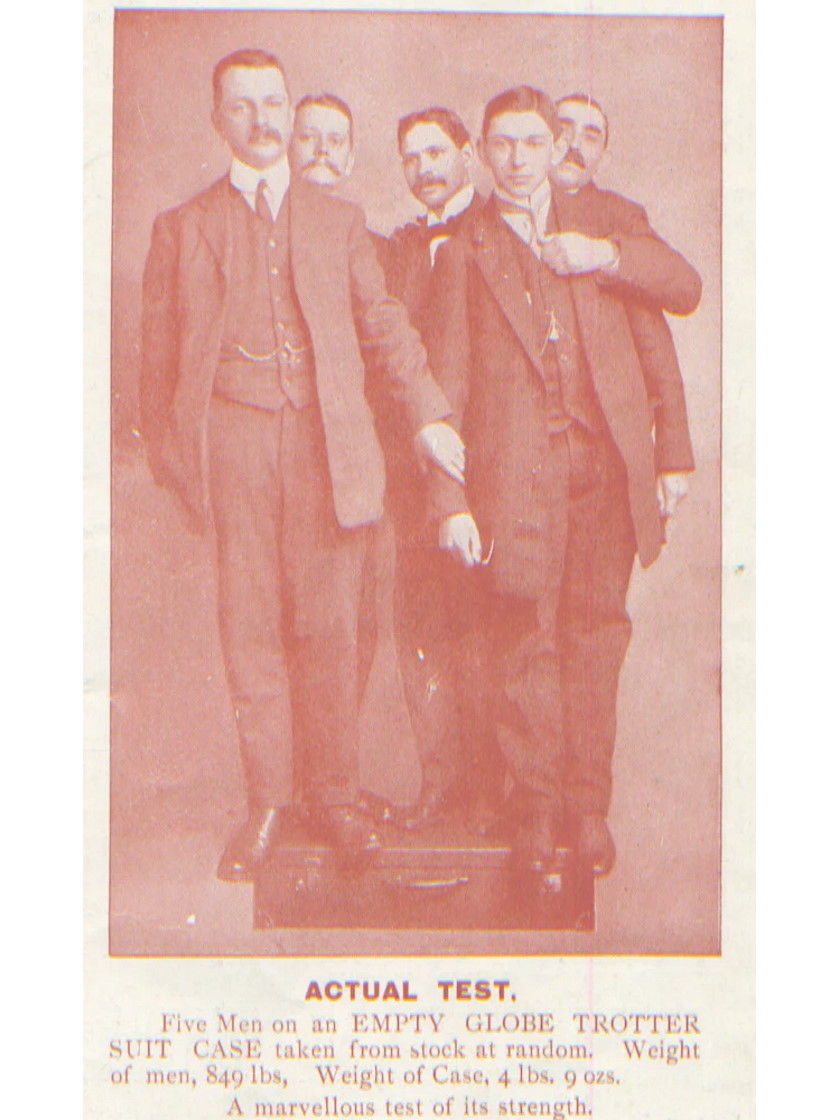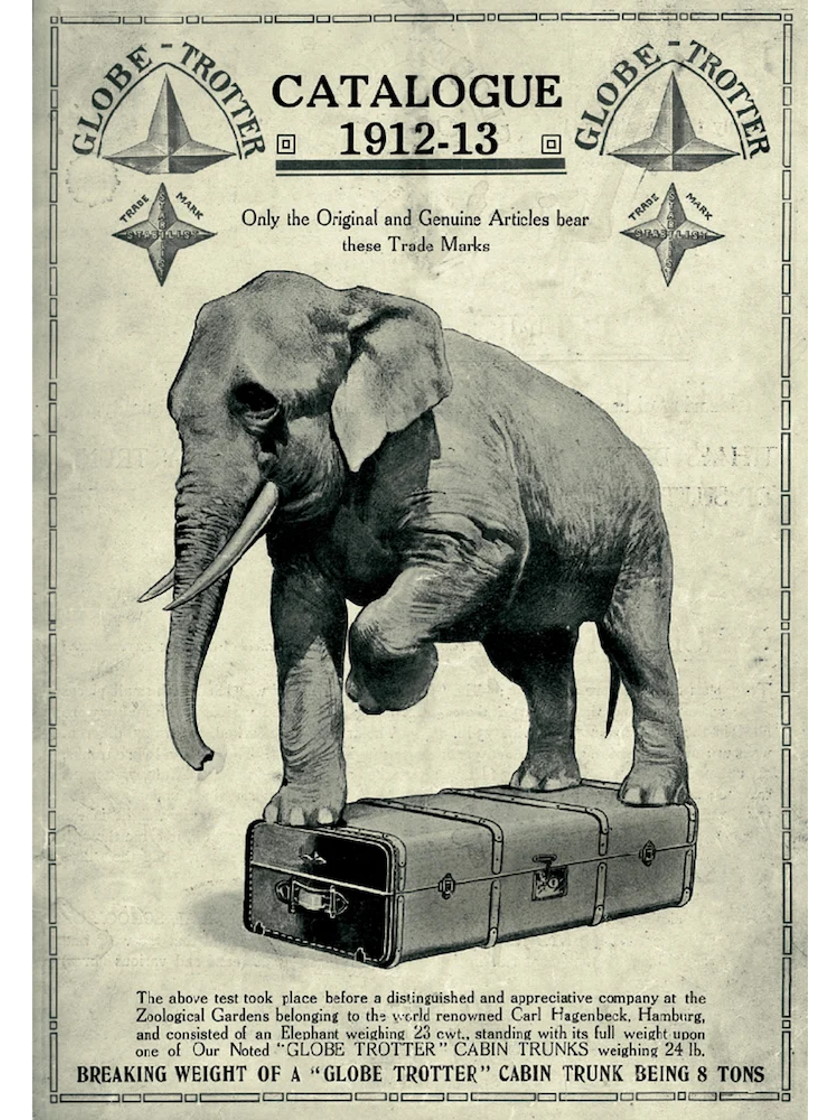 Many advances and collaborations have followed since, of course, with the likes of David Shrigley, Gucci, Paul Smith and James Bond. The latest, however, is reminiscent of those heady days, 125 years ago. The new Centenary Carbon Collection comprises a trio of carry-on cases made not from vulcanised fibreboard but carbon fibre. The cases are a result of partnering with Prodrive, a motorsport engineering group based in Banbury, Oxfordshire, that builds and races cars for companies including Aston Martin and in series such as 24 Hours of Le Mans, Extreme E and the World Rally Championships.
Interestingly, the carbon fibre comes in three forms: twill (the type of weave you'll be familiar with), flax (using sustainable natural fibres) and forged. Matt Bradney, director of business development at Prodrive, explains what "forged" is: 'It's effectively a chopped carbon fibre, so it uses virgin carbon fibres. The real benefit is there is zero waste from the cutting table, because it's not driven by weave direction.'
This forged carbon fibre was in fact developed for Lamborghini, and once again Globe-Trotter has spotted an opportunity. 'Carbon is twice the strength of steel on a weight-by-weight basis,' says Bradney. 'So, these cases are significantly stronger.' As well as strength, Prodrive also worked with Globe-Trotter to give the new cases sufficient flex: 'Normally, carbon fibre doesn't do flexible; it's rigid. So, trying to recreate the flexible shell with a material that wants to stay straight was a challenge in itself.'
And for those concerned that moving from Vulcanised Fibreboard in these special-edition cases with carbon fibre might rob the luggage of its artisanal qualities, Bradney suggests the Centenary models might actually be harder to craft than their counterparts.
'Fibreboard cases are built using a flat sheet stock,' he says. 'It's cut and folded, and you can potentially make adjustments. Carbon fibre is set in a fixed mould tool, so it's constrained and must be right every time. What's more, to produce one shell, including painting, probably takes a day and a half. I suspect that's a lot longer than the fibreboard.
'The carbon has to be laminated into the mould. And there's two or three layers that take four hours each to cure. Then it needs to be CNC machine-trimmed, and then painted. This is a craft process. It's a different craft process from that of fibreboard, but it is still a craft process.'
Jeremy White is executive editor of Wired UK. The Carbon Fibre collection is available now online and in-store at Globe-Trotter at Burlington Arcade. Prices start from £2,795.