Globe-Trotter's iconic Original suitcase has been given a modern update to commemorate the brand's 125th anniversary.
He may be a fictional character, but Don Draper's no-nonsense insight on marketing, design and life can often be applied to the real world. Flawed but philosophical, one of the adman's most astute quotes is 'Make it simple, but significant'.
It would be easy to imagine Don with a Globe-Trotter suitcase as part of his impeccable 1960s wardrobe. Specifically, he would be carrying the Original suitcase, an item that would have been in use during the Mad Men era, and which dates back to Globe-Trotter's founding 125 years ago.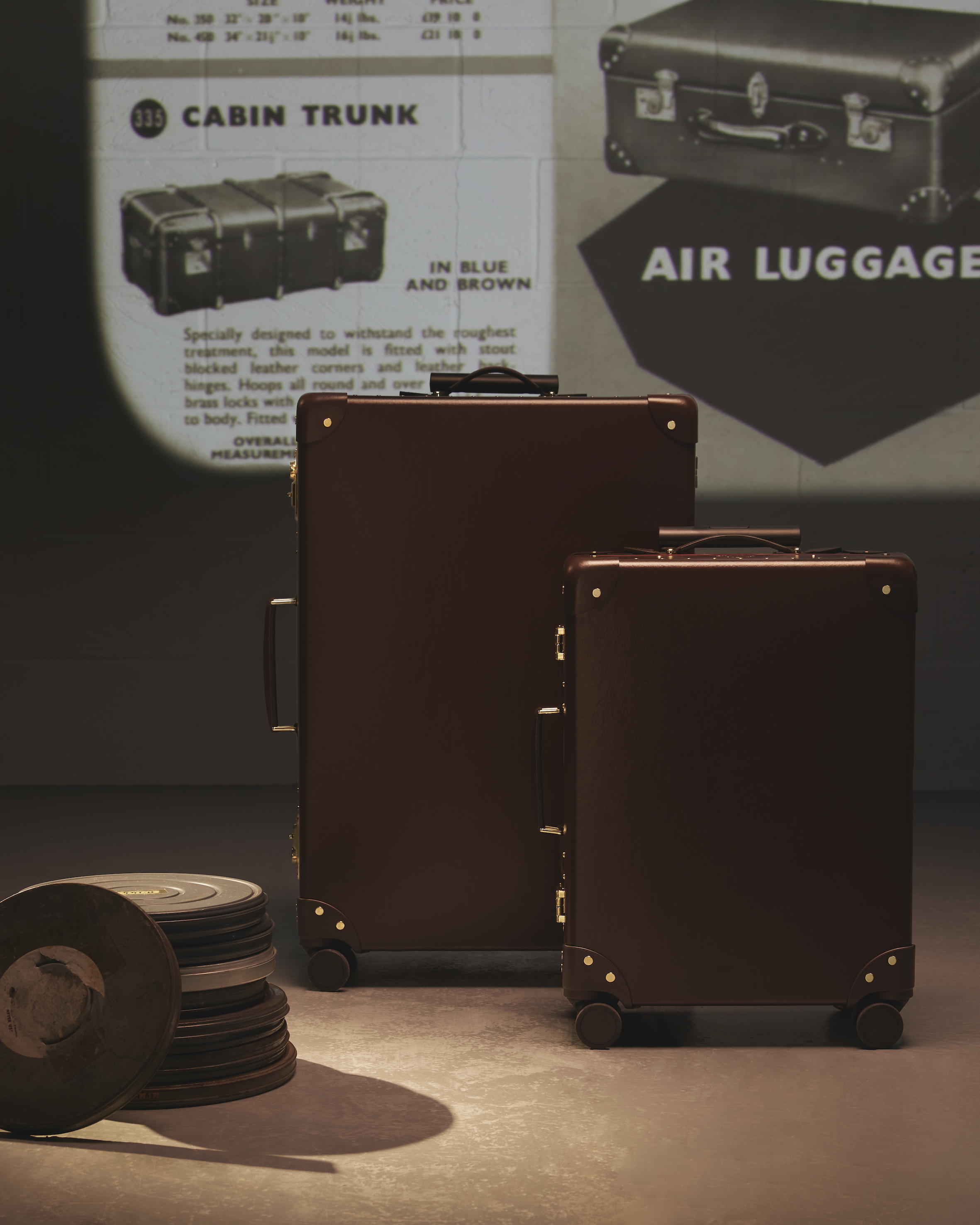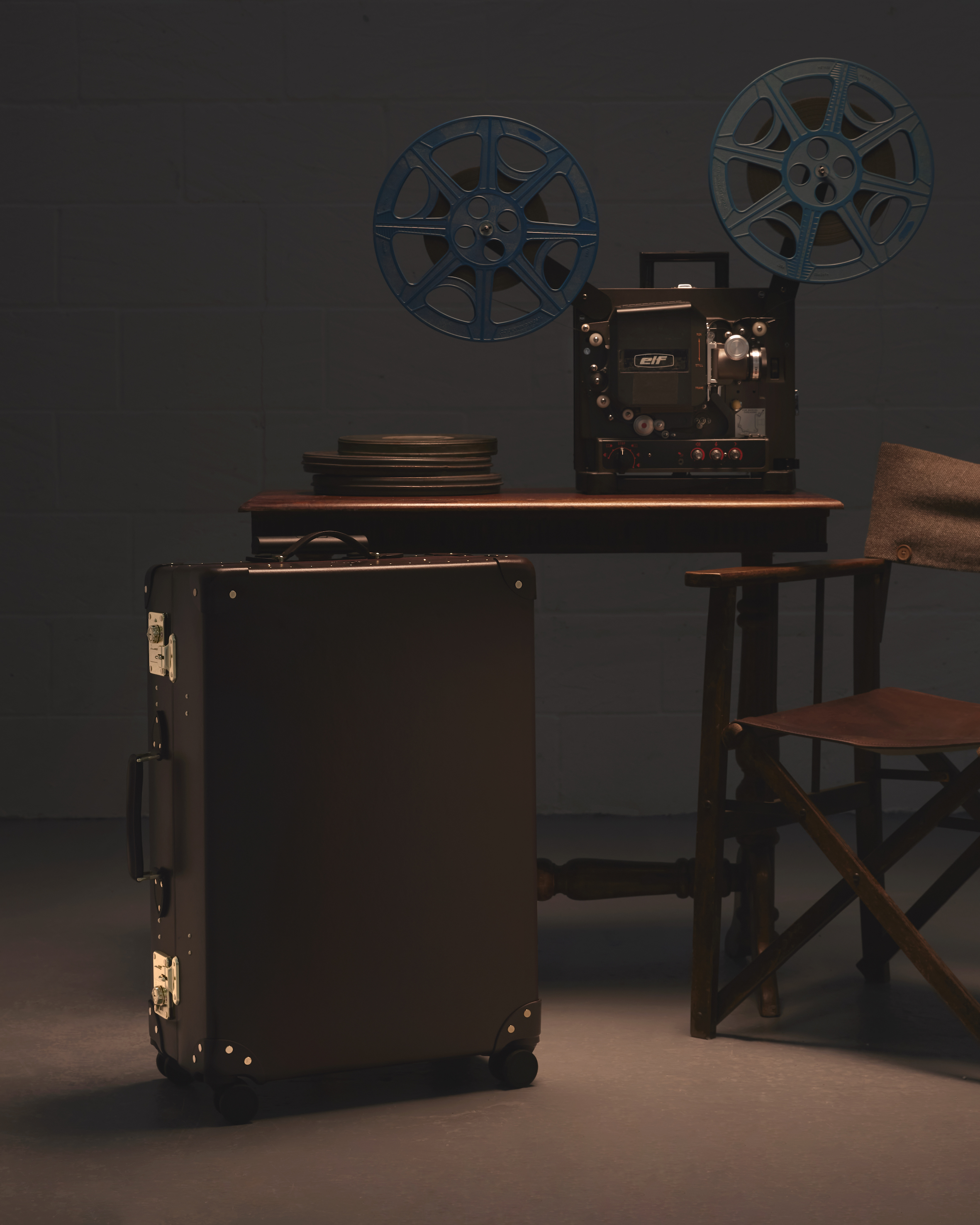 As the name suggests, the Original is the very first Globe-Trotter design. The suitcase is made from patented Vulcanised Fibreboard – a unique substance that is lightweight yet strong and is still the backbone of our cases today – but stripped of any additional detail aside from leather corners and handles. The result is a streamlined suitcase that both looks and performs beautifully. Each Original suitcase is handmade at Globe-Trotter's factory in Hertfordshire, England, largely to the same techniques and methods that have been in place for over a century.
The suitcases get better with age and use. In fact, it is common to see Original suitcases dating back decades and covered in vintage travel stickers and scratches come through the factory doors to undergo repairs and emerge as good as new, ready for the next adventure.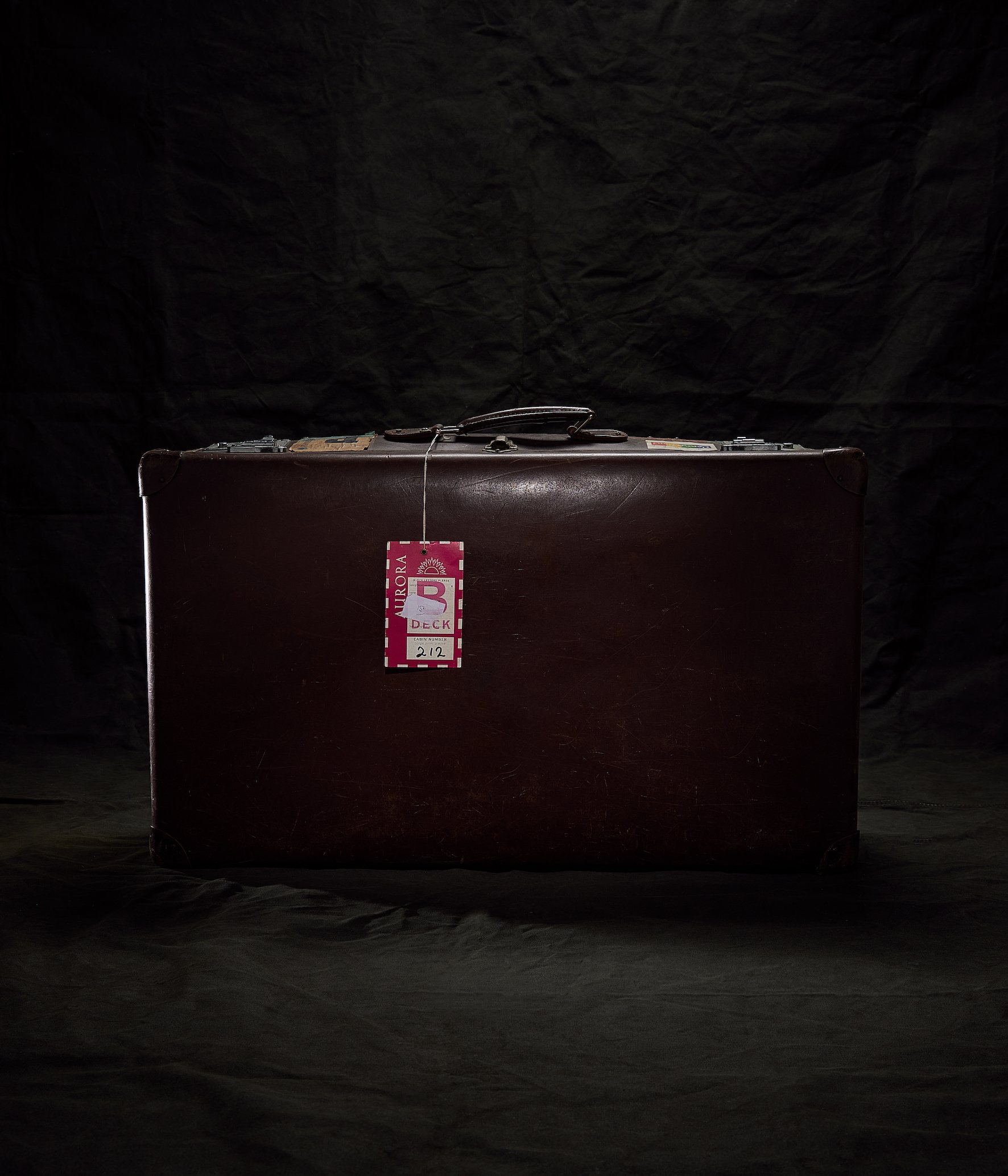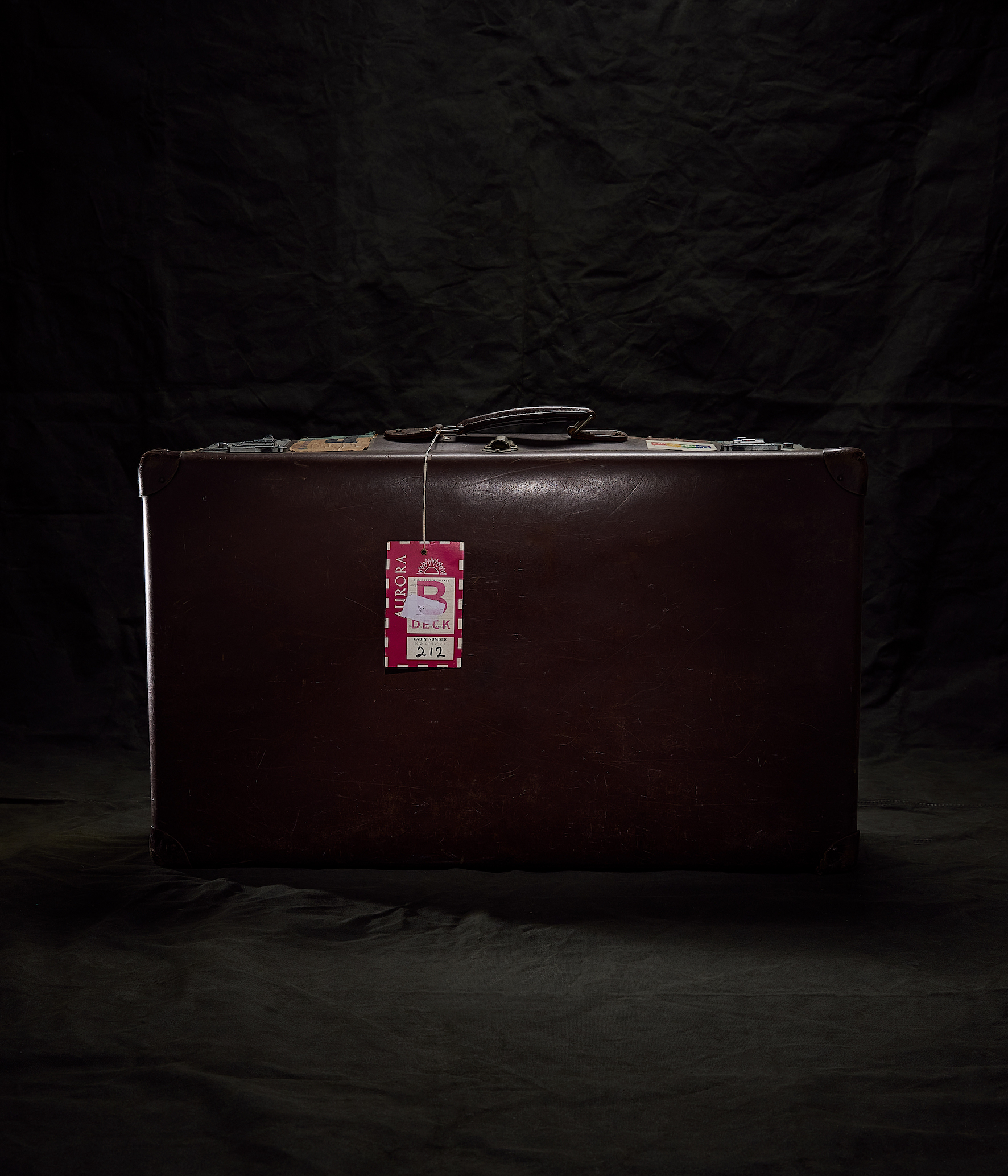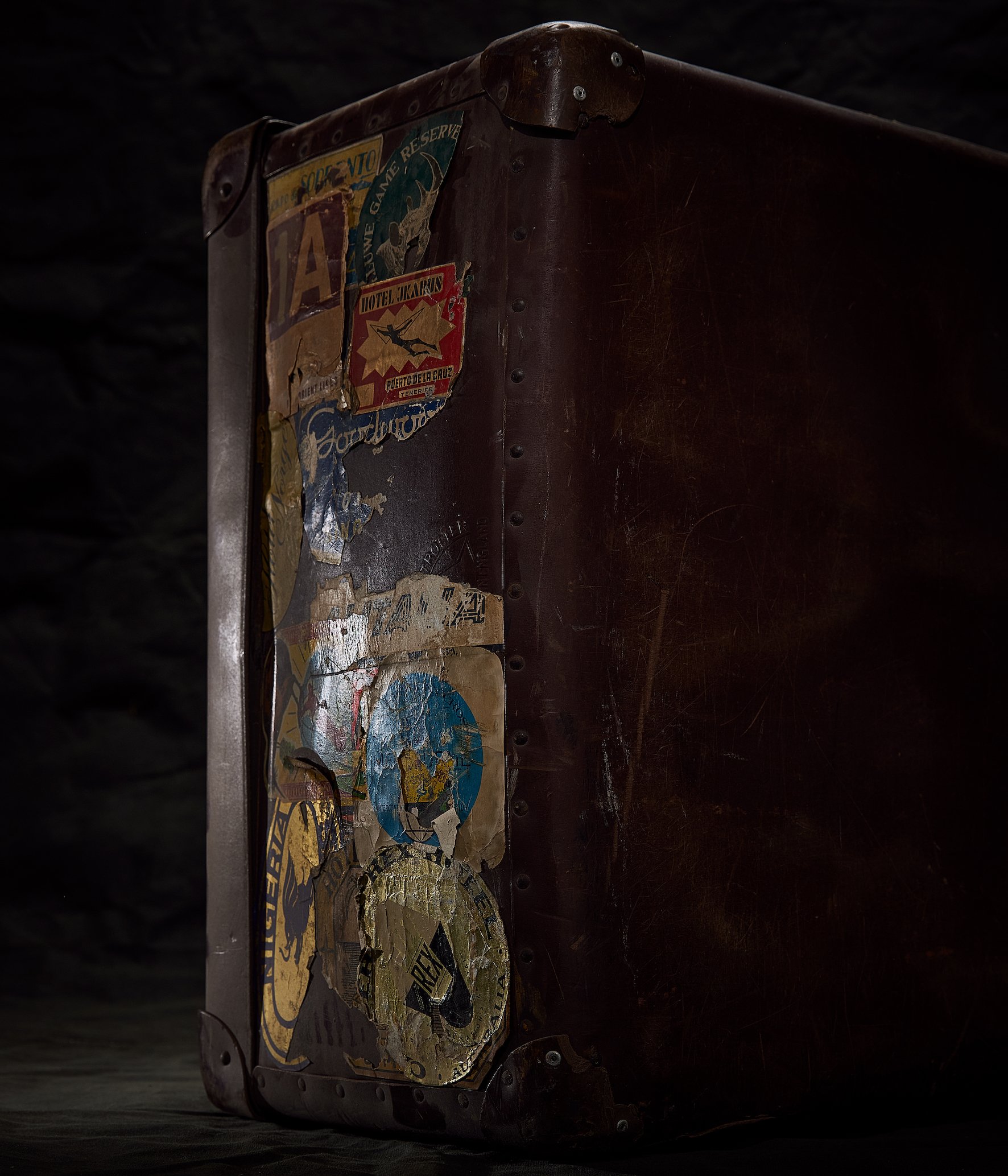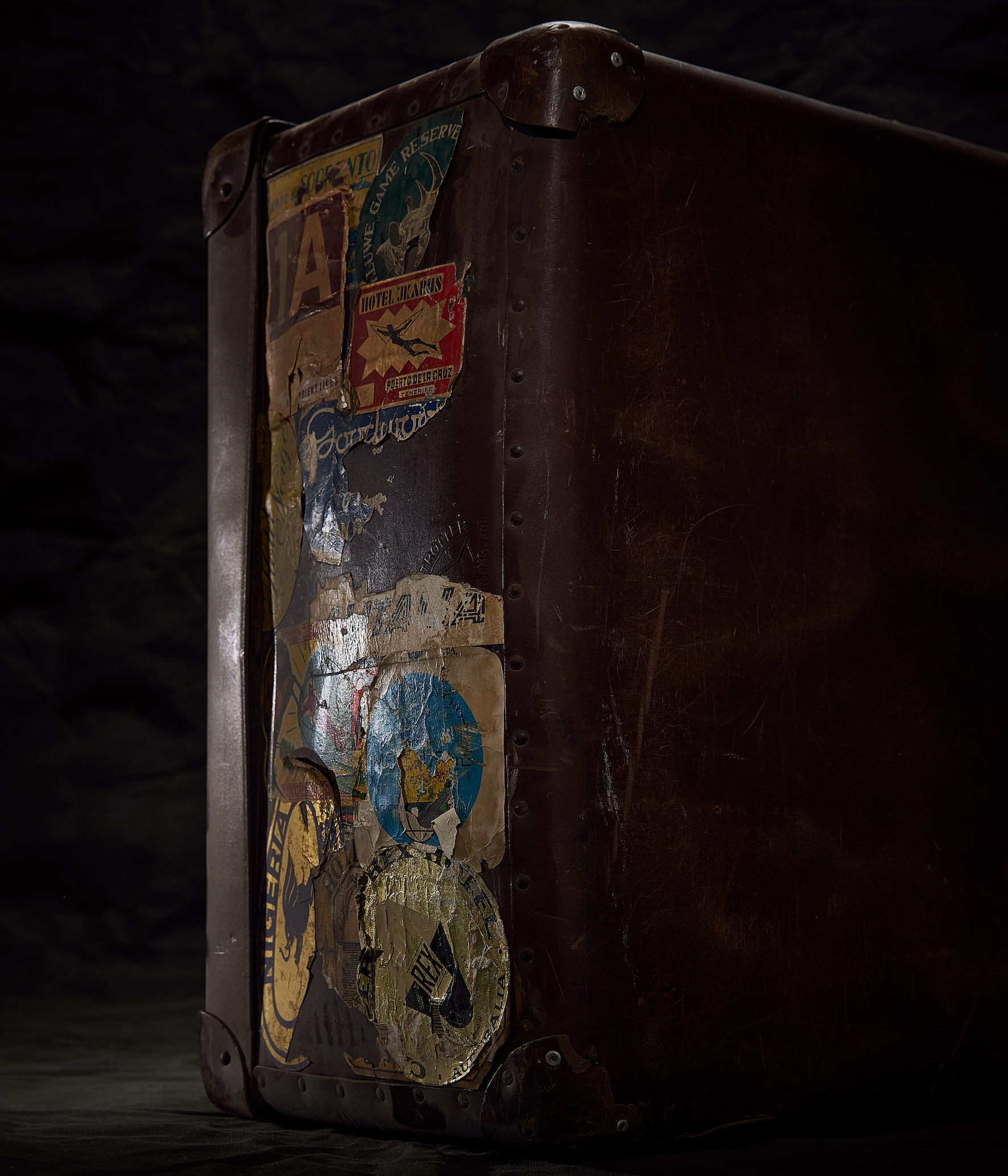 Celebrating our 125th anniversary throughout 2022, Globe-Trotter has turned its attention to the Original suitcase. This design is, after all, where the whole Globe-Trotter journey began, and they were among the first luggage pieces to travel to the South Pole and the top of Everest. Over the past 125 years, Globe-Trotter has evolved and changed with the times while pushing its creative and technical abilities to the limits. The variety of our output today means that Globe-Trotter suitcases can be found in the company of Tyler, the Creator and members of the British Royal Family. But the beauty of the Original suitcase is in its minimalist, no-frills design and eminent functionality – both of which have barely changed for more than a century.
So, rather than add bells and whistles to this minimalist icon for our anniversary, the decision was to make one simple yet significant upgrade: adding four wheels for the very first time.
'Modes of travel have made enormous advancements since the days when Globe-Trotter was founded,' commented Globe-Trotter CEO Vicente Castellano. 'Our luggage must meet the modern-day travel requirements and demands, so it's necessary to keep evolving as well. The Original cases are utterly timeless because the design is so iconic and everlasting. We've just made a small adjustment to ensure that people can still take a beautifully crafted piece of luggage on four wheels. I hope to see our new Original cases being passed through generations, like the first ones made back in 1897.'

Three questions with Joe Galea, the longest-serving Globe-Trotter employee

To celebrate the launch of the new Original 2022 collection, we checked in with Globe-Trotter's longest-serving employee, who has worked at the factory for over 35 years



What have you enjoyed most about your time at Globe-Trotter?

I used to work at another luggage brand before I started here, and I clearly remember how exciting it was to start at Globe-Trotter and to learn about all the techniques involved when making a hand-crafted suitcase. When you realise that each one is handmade, it makes you appreciate them in a completely new way. I think it's the constant problem-solving and challenges that are presented each day which makes the job I do so enjoyable. Nowadays, I refurbish and repair cases and pass on my techniques to new members of the team.

What's the most memorable commission you've worked on over the past 35 years?

I would say the ski case was one of the most memorable commissions I've been asked to work on. It was such a unique case, and due to its length, I had to think and plan carefully around how to create it. It was so long our bending machine had to be dismantled and reconfigured to bend the Vulcanised Fibreboard to make the case body. I remember projects that challenge me, so this one lives in my memory! Other cases that were interesting to work on were the RAF cases (a collaboration model from 2018 to celebrate the RAF's centenary). We covered our cases with aluminium and created new wheels specially for this model, so there was a lot of research and problem solving involved. We managed to create a pretty spectacular case in the end. 

What makes the design of the Original suitcase so timeless and iconic?

I'd say the simplicity of the design is what makes the case stand out. Because it's so simple, the design emphasis is focussed on the strength of the case – it's one of the longest-lasting ranges we offer at Globe-Trotter. We still have cases from when Globe-Trotter first started in Saxony, which have survived! They last over many lifetimes.
The Original 4-Wheel collection will be available on 11 July online and in-store. Prices start from £995.